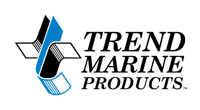 Trend Marine: A Lippert Marine Brand
For more than 40 years, Trend Marine, a Lippert brand, has been the industry-leading manufacturer of high-quality marine glass and glazing products for yachts, mega-yachts and superyachts. We have built an international reputation of unsurpassed excellence through our state-of-the-art technology, certification to all three major ISO systems, and products approved by the marine industry's classification societies.
With outstanding facilities and unrivalled experience in designing and manufacturing products for some of the world's most important yacht designers, the Trend Marine name is synonymous with quality of the highest order.
Trend Marine Manufacturing Capabilities
Glass
We are a one-stop-shop for all things glass with capabilities in bending, fabricating, tempering, lamination and more.
Learn more
Exceptional Products for Exceptional Watercraft
Trend Marine has worked alongside some of the industry's leading yacht builders for more than four decades, providing the finest marine glass and glazing solutions from its 12-acre manufacturing plant in Norfolk, UK.
Our range of finished glazed products includes doors, roofs and window systems. We offer a complete selection of frames, mechanisms and extrusions to suit every need – all of which have been developed for longevity and reliability in the harsh marine environment. Our products are designed, engineered and manufactured on site and delivered worldwide.