Community Service Website Acts of Service Adds Several Local Businesses and Nonprofits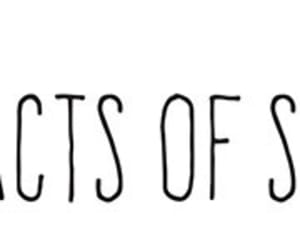 October 4, 2017
Elkhart, Ind. — Lippert Components, Inc. (LCI®) proudly announces that the community service website, www.ActsofService.com, has added several new corporations and nonprofits to the site's user base.
In June 2017, LCI was joined by Kem Krest Corporation and Genesis Products in utilizing the Acts of Service website and in social responsibility efforts. Since then, seven additional corporations have joined the initiative and registered with www.ActsofService.com. Acts of Service welcomes Brunswick, Cintas, Gibson, Heritage Financial Group, Interra Credit Union, Smoker Craft, and Welch Packaging.
The site features a variety of resources that connect users with charitable causes they are passionate about and aids in overall community outreach. Site users can sign up for upcoming volunteer opportunities, track and log the number of hours they've spent volunteering, keep up with their corporation's social responsibility initiatives, access a community calendar of volunteer events and search for opportunities with a variety of filters including by location and nonprofit type.
"The Acts of Service volunteers are a true blessing to our organization. We are in the middle of re-imagining all 14 elementary school libraries in our district and feel like we are constantly taxing our own board for volunteer hours. Having the Acts of Service pool of volunteers to draw from has made it possible for us to create these innovative spaces for our students without disrupting the school schedule. They can come in and get the job done over a period of hours rather than weeks!," commented Ashley Molyneaux, Executive Director of the Elkhart Education Foundation.
"Welch Packaging appreciates the leadership that LCI has shown in getting people more involved in community service in Elkhart County, and we're honored to take part in the Acts of Service project. Lippert has been great in supporting Welch Packaging's efforts to get our associates engaged and to help in understanding how the program works. We look forward to continuing to work with Lippert to make Elkhart a great place to work and live," stated Scott Welch, President of Welch Packaging.
"We're very excited to see this service adopted by other corporations. We've been very encouraged by the community's support of this resource," added Michilah Grimes, Director of Philanthropic Partnerships at LCI.
Acts of Service encourages all interested corporations and nonprofits to join.
For more information, please visit www.ActsofService.com or contact ActsofService@lci1.com
---
From over 140 manufacturing and distribution facilities located throughout North America, Africa and Europe, Lippert™ supplies a broad array of highly engineered components for the leading manufacturers of recreational vehicles, automobiles, watercraft and prefab homes. It also operates in adjacent markets, including hospitality, transportation, construction and agriculture. Lippert™ serves a wide range of aftermarket segments, providing high-quality products for the recreational vehicle / caravanning, automotive and marine industries. With over 12,500 team members and a diverse portfolio of best-in-class brands, Lippert™ adopts a team-based business philosophy and has proven that, by putting people first, the possibilities for growth and development are truly endless.
Lippert
52567 Independence Ct.
Elkhart, IN 46514
Email: marcom@lci1.com