CURT and Ranch Hand Partner with the National Reined Cow Horse Association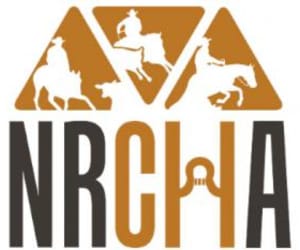 June 2, 2021
Elkhart, Ind. — Lippert Components, Inc. (Lippert™) is thrilled to announce the newly-formed partnership between CURT, Ranch Hand and the National Reined Cow Horse Association (NRCHA), an organization formed in 1949 with a goal of preserving and educating the public about the rich history of the traditional California-style, vaquero horsemanship.
Originally called the California Reined Cow Horse Association, the NRCHA is responsible for promoting highly trained working cow horses and ensuring high standards of competition. CURT, Ranch Hand, and the NRCHA have all joined forces with a common goal of protecting reined cow horses and their riders on the road. With the comprehensive towing and truck products CURT and Ranch Hand offer combined with the reined cow horse lifestyle and culture offered by the NRCHA, the partnership will be vital in providing safety, efficiency, and protection for reined cow horses and their riders on the road.
"We see the amazing passion NRCHA members have for their horses, the cow horse community and the organization as a whole," said Krista Parin, Director of Channel Marketing. "Developing product solutions geared towards ranchers and equine enthusiasts alike is a focus for us, and we can't wait to see how we can work together in the future."
The partnership will officially kick-off at the 2021 DT Horses Western Derby in Scottsdale, Arizona on June 2nd. A fully outfitted truck will be on display for NRCHA participants and event attendees to familiarize with the CURT towing products and Ranch Hand accessories offered from the new Corporate Sponsor.
Visit the DT Horses Western Derby at the WestWorld of Scottsdale event center June 2nd-13th to see the nation's top cow horses compete, and also visit the NRCHA Trade Show. For more information regarding the sponsorship, visit https://www.curtmfg.com to learn more.
For more information about the NRCHA and future events, visit https://nrcha.com.
---
From over 140 manufacturing and distribution facilities located throughout North America, Africa and Europe, Lippert™ supplies a broad array of highly engineered components for the leading manufacturers of recreational vehicles, automobiles, watercraft and prefab homes. It also operates in adjacent markets, including hospitality, transportation, construction and agriculture. Lippert™ serves a wide range of aftermarket segments, providing high-quality products for the recreational vehicle / caravanning, automotive and marine industries. With over 12,500 team members and a diverse portfolio of best-in-class brands, Lippert™ adopts a team-based business philosophy and has proven that, by putting people first, the possibilities for growth and development are truly endless.
Lippert
52567 Independence Ct.
Elkhart, IN 46514
Email: marcom@lci1.com