Forest River Adopts Next Generation Upper Deck Design and Rhino Box Pin Box by Lippert Components for 2020 Model Units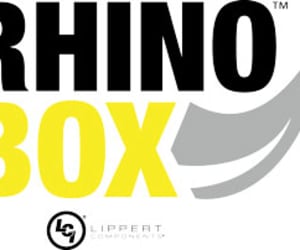 September 6, 2019
Elkhart, Ind. — Lippert Components, Inc. (LCI®) announces today that Forest River is adopting LCI's Space Saver Upper Deck™ chassis design and Rhino Box™ pin box on certain 2020 fifth-wheel brands, which include Sierra, Sandpiper, and Cedar Creek.
LCI's patent pending Space Saver Upper Deck was developed to give the fifth-wheel additional floor space and to minimize the large step commonly seen in front of cabinetry or inside of walk-in closets in today's fifth-wheels. This new chassis design utilizes a much larger and more robust front beam, so the rear beam behind the pin box is no longer needed. By looking at the load paths in a new and innovative way, LCI's Chassis R&D team was able to minimize localized areas of stress and tension and create a design which distributes the stress throughout a much larger area of the pin box side plate and front tube. This design reduces deflection and extends life. Additional design optimization toward the rear of the upper deck further increases strength and durability.
As part of the Space Saver Upper Deck development, LCI's Engineering team created a new pin box with the kingpin in the same position as it was with legacy chassis designs. Developed over the past two years, the new Rhino Box pin box utilizes high-strength low-alloy (HSLA) steel and features a load rating of 21,000 pounds (GVWR). HSLA steels, or microalloyed steels, are designed to provide better mechanical properties as well as greater resistance to atmospheric corrosion than conventional carbon steels. The HSLA steel used in the Rhino Box is twice as strong as the commercial steel commonly used in other pin box models, making the Rhino Box pin box stronger and more durable than other competing pin boxes available on the market.
"This project brings together so many important aspects for the consumer. The Space Saver Upper Deck on these 2020 models has allowed us to create several new and innovative floorplans which we believe will really appeal to the consumer. It's a win-win, both for the RV industry and for the consumers," said Curtis Gunter, General Manager at Forest River.
"The consumer demand for new and innovative fifth-wheel features has been immense. Over the last two years, our R&D and engineering teams have been working hard to continue to innovate the chassis to satisfy the needs of consumers," commented Andy Murray, LCI's Chief Sales Officer. Continued Murray, "We're excited to partner with Forest River to provide RVers with this innovative concept that will allow end users much more freedom and flexibility for their towing and lifestyle needs."
"I'm particularly proud of our Chassis R&D team. It's always exciting to be able to bring new features to market but when you can combine that with improved performance and durability, that is an especially significant win," commented Tim Schultz, Director of Chassis Engineering at LCI.
Both the Rhino Box and Space Saver Upper Deck have been extensively tested and exceed the performance requirements of SAE J2638-17.
---
From over 140 manufacturing and distribution facilities located throughout North America, Africa and Europe, Lippert™ supplies a broad array of highly engineered components for the leading manufacturers of recreational vehicles, automobiles, watercraft and prefab homes. It also operates in adjacent markets, including hospitality, transportation, construction and agriculture. Lippert™ serves a wide range of aftermarket segments, providing high-quality products for the recreational vehicle / caravanning, automotive and marine industries. With over 12,500 team members and a diverse portfolio of best-in-class brands, Lippert™ adopts a team-based business philosophy and has proven that, by putting people first, the possibilities for growth and development are truly endless.
Lippert
52567 Independence Ct.
Elkhart, IN 46514
Email: marcom@lci1.com