Forest River Cherokee Group Adopts Onecontrol Technology for All 2020 Floor Plans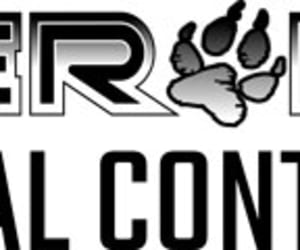 August 2, 2019
Elkhart, Ind. — Lippert Components, Inc. (LCI®) announces today that the Forest River Cherokee Group is adopting LCI's OneControl® technology across all 2020 brands, which include Cherokee, Grey Wolf, Wolf Pup, Arctic Wolf, Alpha Wolf, Wolf Pack, Vengeance, and Sabre. Certain functions, such as lighting, slide-outs, and awnings, will be controlled with LCI's OneControl technology through a specially branded version of OneControl: the Cherokee Total Control App. The Cherokee Total Control App will include a brand-new interface for 2020 brand models.
John Quake, General Manager of the Cherokee Group, cited the needs of his customer base for applying smart RV technology across all Cherokee brands. "We are taking a bold step in adopting 'smart RV' technology across the board with all of our brands. As RV demographics continue to get younger, these buyers will demand the ease of use that smart RV technology offers." Continued Quake, "The Cherokee Total Control App puts many of these functions in the palm of the owner's hand with his or her own smartphone. With this new platform, we will be able to reach out to each and every owner who has downloaded the app and connect with him or her in ways that we have never been able to in the past, and this is a very exciting opportunity."
"We believe that 'smart RV' technology is the future of this industry," said Andy Murray, Chief Sales Officer for LCI. Continued Murray, "OneControl technology creates the platform for a connected RV with real-time diagnostics, maintenance reminders and notifications to the end user that will be revolutionary for customer service throughout the industry."
OneControl technology does much more than operate and monitor certain RV functions like slide-outs, awnings, and lighting. Recent upgrades to LCI's OneControl software platform now allow for push notifications to be sent to the end user, alerting him or her to maintenance reminders or informing him or her of RV features he or she may not be aware of. OneControl also has the ability to report real-time diagnostic information that can help prevent possible maintenance issues, all with the intent of improving the customer experience.
For more information, visit www.lci1.com/onecontrol
---
From over 140 manufacturing and distribution facilities located throughout North America, Africa and Europe, Lippert™ supplies a broad array of highly engineered components for the leading manufacturers of recreational vehicles, automobiles, watercraft and prefab homes. It also operates in adjacent markets, including hospitality, transportation, construction and agriculture. Lippert™ serves a wide range of aftermarket segments, providing high-quality products for the recreational vehicle / caravanning, automotive and marine industries. With over 12,500 team members and a diverse portfolio of best-in-class brands, Lippert™ adopts a team-based business philosophy and has proven that, by putting people first, the possibilities for growth and development are truly endless.
Lippert
52567 Independence Ct.
Elkhart, IN 46514
Email: marcom@lci1.com