Gianluca Cricchi is Lippert's new General Manager Caravanning Italy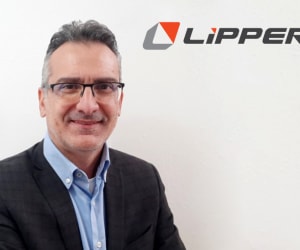 September 2, 2022
Elkhart, Ind. - Lippert Components, Inc. (together with its affiliates, Lippert™), a supplier of a broad array of highly engineered components for the leading original equipment manufacturers in the recreation and transportation product markets, and the related aftermarkets of those industries, announces that Gianluca Cricchi will take over the role of General Manager Caravanning Italy as of 1 September 2022.
Cricchi has been with Lippert since March 2021, when he took on the role of RV Operations Director Italy. Since joining the team, Cricchi has been focused on growing the operations team and providing a more structured environment. Before joining Lippert, Cricchi worked for more than 10 years in the home appliance industry and 11 years in the architectural lighting industry, including serving on the board of directors. He has a master's degree in Mechanical Engineering.
"After being with Lippert for over a year now, I'm more convinced than ever that this was the right decision to join this incredible team. While the market has been challenging this past year, Lippert's Core Values provide a true 'North Star' for our team members in Europe to where we will always focus on improving the Customer Experience," said Cricchi.
The role of General Manager Caravanning Italy will lead the previously acquired companies of Project 2000 Srl, Metallarte Srl, RV Doors Srl, ST.LA Srl, Lavet Srl, and Femto Engineering Srl, as well as the related aftermarket distribution, which was also consolidated into Caravanning Italy in 2018. Cricchi will report to the new Managing Director of Caravanning EMEA, Joerg Reithmeier.
"We are pleased that Gianluca decided to become the leader of Lippert's Caravanning plants in Italy," said Reithmeier. "He has successfully developed the operations since he joined the company. Gianluca has not only shown the respective expertise but also proven that he is the perfect leader for our team members. His track record and high acceptance within the team will ensure that the successful journey of Lippert Caravanning Italy in recent years will continue."
About Lippert EMEA (Europe, Middle East, Africa)
In 2016, Lippert™ began to focus its attention and resources in the European Caravanning Market acquiring some of the most successful companies in the industry. Headquartered in Tuscany, Italy, Lippert's manufacturing capabilities include entry door manufacturing and lamination, bed lifts, pop up roofs for camper vans, slide-outs, table legs, TV Brackets, bike carriers, entry steps, blinds and flyscreens. Ever advancing in this market, Lippert has also expanded into the Netherlands by acquiring the Dutch brand Polyplastic which specializes in vinyl, aluminum and frameless windows. Most recently, Lippert acquired the German brand Schaudt, a manufacturer of power management, battery chargers and electronic control systems. As Lippert expanded into the European Caravanning Market, several strategic acquisitions were made in the Global Rail Industry, creating Lippert Rail, manufacturing glass windows and interior furniture for trains. In the Rail Sector, Lippert's continued focus is on highly engineered products and extensive research of innovative solutions, offering these products to vehicle owners, operators, manufacturers and refurbishers, industry subcontractors, authorities and organizations. Lippert also made a substantial investment in the Global Marine Market with the acquisition of the Lewmar Limited group of entities, an industry leader in hardware, winches, hydraulics, windlasses, anchors, thrusters, steering systems, hatches and portlights that suits every vessel from the smallest day fisher to largest mega-yacht.
For more information:
Francesca Tompetrini – Marketing coordinator
ftompetrini@lippertcomponents.com
Lippert, Caravanning Europe
Via Etruria 1
50026 San Casciano Val di Pesa (FI) – Italy
Phone: +39 055 8293411
www.lippertcomponents.eu
www.instagram.com/lipperteurope
www.facebook.com/LippertEurope
---
With over 120 manufacturing and distribution facilities located throughout North America and EMEA, Lippert is a leading global manufacturer and supplier of highly engineered components and customized solutions dedicated to shaping, growing and bettering the RV, marine, automotive, commercial vehicle and building products industries and their adjacent markets. Lippert also serves a broad array of aftermarket industries, supplying best-in-class products designed to enhance recreational pursuits, both on the road and on the water. From powerful towing technology and automated RV leveling systems to boating furniture and one-of-a-kind shade solutions, Lippert combines strategic manufacturing capabilities with the power of our winning team culture to deliver unrivaled customer service, award-winning innovation, and premium products to every industry and person we serve.
Lippert
52567 Independence Ct.
Elkhart, IN 46514
Email: marcom@lci1.com