Grand Design Reflection Adopts Onecontrol Technology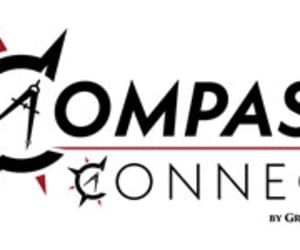 March 5, 2020
Elkhart, Ind. — Lippert Components, Inc. (LCI®) announces today that Grand Design RV is adopting LCI's OneControl® technology for all 2021 Reflection units. Certain functions, such as awnings, slide-outs, leveling, stabilizer jacks, and lighting, will be controlled with LCI's OneControl technology through a specially branded version of OneControl: the Grand Design "Compass Connect" app. Compass Connect will include a brand-new interface for brand models.
"We are excited to announce the launch of the Grand Design Compass Connect app, built on LCI's OneControl technology, on the Reflection brand. We named the app 'Compass Connect' because we believe smart RV technology will point Grand Design to where the future of RVing is going. Our goal has always been to be on the front end of this movement. With Compass Connect, we will be able to reach out and touch our customers like never before. It was important to us to launch an app that was much more than just a remote control for the RV. Compass Connect will lay the groundwork for Grand Design smart RV technology for years to come," said Micah Staley, General Manager at Grand Design RV.
"We're very excited about this joint venture and feel the addition of OneControl technology brings tremendous value to the RVing experience," said Andy Murray, Chief Sales Officer for LCI. Continued Murray, "With real-time diagnostics, maintenance reminders, and notifications to the end user, OneControl smart technology will help us dramatically improve customer service throughout the industry."
OneControl technology does much more than operate and monitor certain RV functions like slide-outs, awnings, and lighting. Recent upgrades to LCI's OneControl software platform now allow for push notifications to be sent to the end user, alerting him or her to maintenance reminders or informing him or her of RV features he or she may not be aware of. OneControl also has the ability to report real-time diagnostic information that can help prevent possible maintenance issues, all with the intent of improving the customer experience.
For more information, visit www.lci1.com/onecontrol
---
With over 120 manufacturing and distribution facilities located throughout North America and EMEA, Lippert is a leading global manufacturer and supplier of highly engineered components and customized solutions dedicated to shaping, growing and bettering the RV, marine, automotive, commercial vehicle and building products industries and their adjacent markets. Lippert also serves a broad array of aftermarket industries, supplying best-in-class products designed to enhance recreational pursuits, both on the road and on the water. From powerful towing technology and automated RV leveling systems to boating furniture and one-of-a-kind shade solutions, Lippert combines strategic manufacturing capabilities with the power of our winning team culture to deliver unrivaled customer service, award-winning innovation, and premium products to every industry and person we serve.
Lippert
52567 Independence Ct.
Elkhart, IN 46514
Email: marcom@lci1.com