Highland Ridge Rv Adopts Lci Onecontrol Technology for 2020 Floor Plans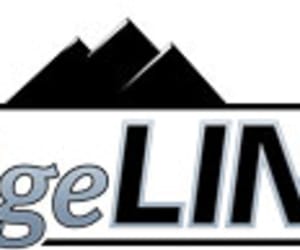 September 27, 2019
Elkhart, Ind. — Lippert Components, Inc. (LCI®) announces today that Highland Ridge RV is adopting LCI's OneControl® technology across select 2020 brands. Certain functions, such as power stabilization, auto-leveling, awnings, slide-outs, and lighting, will be controlled with LCI's OneControl technology through a specially branded version of OneControl called, "RidgeLINK™".
"We are excited to partner with LCI to offer our customers use of the RidgeLINK app with all of our laminated product lines. We feel this a perfect example of form, fit, and function. It gives our customers the ability to control things such as slide-outs, awnings, and lighting from the palm of their hand, and, at the same time, it is intuitive and user-friendly. Customers also retain the ability to manually control these components – giving them the best of both worlds," said Scott West, Product Director at Highland Ridge RV.
"As more of our primary customer base begins to request automated control of their RV features, we're dedicated, more than ever, to offering innovation technology solutions that will enhance the RVing experience. OneControl technology is opening doors, and we're excited to partner with Highland Ridge to incorporate the latest technology into their RVs," said Andy Murray, Chief Sales Officer for LCI.
Recent upgrades to LCI's OneControl software platform now allow for push notifications to be sent to the end user, alerting him or her to maintenance reminders or informing him or her of RV features he or she may not be aware of. OneControl also has the ability to report real-time diagnostic information that can help prevent possible maintenance issues, all with the intent of improving the customer experience.
For more information, visit www.lci1.com/onecontrol
---
From over 140 manufacturing and distribution facilities located throughout North America, Africa and Europe, Lippert™ supplies a broad array of highly engineered components for the leading manufacturers of recreational vehicles, automobiles, watercraft and prefab homes. It also operates in adjacent markets, including hospitality, transportation, construction and agriculture. Lippert™ serves a wide range of aftermarket segments, providing high-quality products for the recreational vehicle / caravanning, automotive and marine industries. With over 12,500 team members and a diverse portfolio of best-in-class brands, Lippert™ adopts a team-based business philosophy and has proven that, by putting people first, the possibilities for growth and development are truly endless.
Lippert
52567 Independence Ct.
Elkhart, IN 46514
Email: marcom@lci1.com