Jayco Brands Adopt the 360 Siphon Rv Vent Cap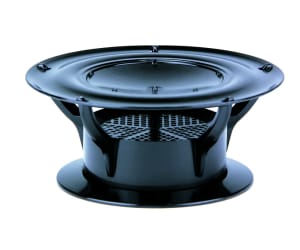 January 23, 2017
Elkhart, Ind. — The 360 Siphon® RV holding tank vent cap by Lippert Components, Inc. (LCI®) is now a standard feature on several 2017 Jayco-brand travel trailer, toy hauler and fifth-wheel units. Jayco, a prominent RV manufacturer, has begun installing the 360 Siphon in Jayco-brand units including their Octane, Octane Super Lite, Designer, North Point, Pinnacle, Eagle and Eagle HT.
With an improved design, the 360 Siphon RV vent cap prevents holding tank odors from seeping into the unit's living spaces more efficiently than ever before. The 360 Siphon's patented design allows it to dispel holding tank odors through the roof vent before they have a chance to invade the RV living area. Workable in any wind condition, the 360 Siphon can only create an updraft, expelling odors and fostering an oxygen-rich environment to speed up waste breakdown within the holding tanks.
Jayco units featuring the 360 Siphon will utilize the product specifically for black water holding tanks, virtually eliminating the need for caustic chemicals, perfumed cover-ups and black tank flushes. With no regular maintenance required of the 360 Siphon, RVers will breathe easier and enjoy a healthier, odor-free environment. As awareness to the toxicity of residual gases created from RV holding tanks increases, many RV OEMs have been quick to provide a safe and dependable solution.
"Unlike many features, the 360 Siphon is not about being flashy or catching the eye of a potential buyer, it's about improving the camping experience by eliminating odors that have been associated with RV camping for decades," commented Andy Murray, LCI's VP of Sales, RV Products. "We're very pleased to be a part of Jayco's commitment to improving the RV lifestyle!"
With Jayco's addition, the 360 Siphon is now available on 63 product lines. For more information, please contact aftermarketsales@lci1.com
---
From over 140 manufacturing and distribution facilities located throughout North America, Africa and Europe, Lippert™ supplies a broad array of highly engineered components for the leading manufacturers of recreational vehicles, automobiles, watercraft and prefab homes. It also operates in adjacent markets, including hospitality, transportation, construction and agriculture. Lippert™ serves a wide range of aftermarket segments, providing high-quality products for the recreational vehicle / caravanning, automotive and marine industries. With over 12,500 team members and a diverse portfolio of best-in-class brands, Lippert™ adopts a team-based business philosophy and has proven that, by putting people first, the possibilities for growth and development are truly endless.
Lippert
52567 Independence Ct.
Elkhart, IN 46514
Email: marcom@lci1.com