Lci Industries to Acquire Italian Based Manufacturer Sessa Klein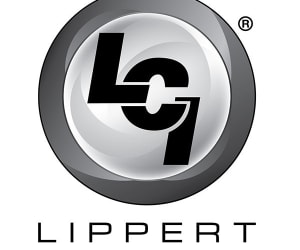 February 9, 2017
Elkhart, Indiana - February 8, 2017 - LCI Industries (NYSE: LCII) ("LCI"), a supplier of components for the leading original equipment manufacturers ("OEMs") of recreational vehicles ("RVs") and adjacent industries, and the related aftermarkets of those industries, today announced that its wholly-owned subsidiary, Lippert Components, Inc., has reached an agreement in principle to acquire Sessa Klein S.p.A., a Varese, Italy-based manufacturer of highly engineered side window systems for both high speed and commuter trains. Sessa Klein's sales for 2016 were approximately €10 million (US$11 million).
Closing of the transaction, anticipated to take place within 30 days, is subject to agreement on final terms, the execution of definitive transaction documents and satisfaction of customary closing conditions. The purchase price is expected to be approximately €7.9 million (US$8.5 million), which would be paid at closing from available cash, plus contingent consideration based on future sales.
"Sessa Klein has an excellent management team, and a great reputation in the international rolling stock industry for the sophisticated engineering and design of their window products," said LCI's President Scott Mereness. "In 2016, we acquired Florence, Italy-based Project 2000 S.r.L., a manufacturer of motorized entry steps, bed lifts and RV accessories, as a foundation for LCI in the European RV market. We believe the addition of Sessa Klein's products and diversified customer base opens a door into a new adjacent market for LCI. We are enthusiastic about growing market share in their core train markets in Europe as well as the United States. Additionally, we believe this transaction accelerates the opportunities to expand LCI's product offerings for the European RV market, particularly for caravan windows. We look forward to the Sessa Klein management team continuing to serve their existing customers after the transaction is completed, as well as working closely with LCI's management team to find new opportunities."
---
From over 140 manufacturing and distribution facilities located throughout North America, Africa and Europe, Lippert™ supplies a broad array of highly engineered components for the leading manufacturers of recreational vehicles, automobiles, watercraft and prefab homes. It also operates in adjacent markets, including hospitality, transportation, construction and agriculture. Lippert™ serves a wide range of aftermarket segments, providing high-quality products for the recreational vehicle / caravanning, automotive and marine industries. With over 12,500 team members and a diverse portfolio of best-in-class brands, Lippert™ adopts a team-based business philosophy and has proven that, by putting people first, the possibilities for growth and development are truly endless.
Lippert
52567 Independence Ct.
Elkhart, IN 46514
Email: marcom@lci1.com