Lci to Acquire the Furniture Manufacturing Business of Smoker Craft, Inc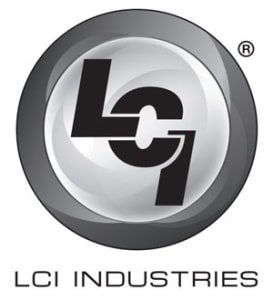 November 30, 2018
Elkhart, Indiana – November 30, 2018 – LCI Industries (NYSE: LCII) today announced that its wholly-owned subsidiary, Lippert Components Manufacturing, Inc. ("LCI"), a supplier of a broad array of highly engineered components for the leading original equipment manufacturers ("OEMs") of leisure vehicles and mobile transportation, and the related aftermarkets of those industries, has acquired the business and certain assets of the furniture manufacturing operation of Smoker Craft Inc., a leading pontoon, aluminum fishing, and fiberglass boat manufacturer located in New Paris, Indiana. First year revenue for the marine furniture business acquired from Smoker Craft is estimated to be approximately $35.0 million.
"We are thankful to our partners at Smoker Craft for entrusting us with their furniture operations," said Ryan Smith, Senior VP of Sales & Operations for LCI. Continued Smith, "Over the last four years, LCI has become one of the leading suppliers of marine furniture to the industry. We've grown to the size we have because of the foundation of trust we've built with our marine customer base, along with the steady flow of innovation that we're pouring into the industry. I'm excited to add the Smoker Craft product to our seating catalog and I assure all of Smoker Craft's customers that they are in good hands with LCI."
The purchase price was $28.0 million, which was paid at closing from borrowings under LCI's $325 million line of credit. Additionally, the parties entered into a long-term supply agreement as part of the transaction.
"Today is an exciting day for Smoker Craft, Inc. As part of our long range growth strategy, we are announcing the sale of our furniture division to Lippert Components," said Doug Smoker, President and CEO of Smoker Craft, Inc. Continued Smoker, "We feel very comfortable with the Lippert team and believe the cultures at Lippert and Smoker Craft are an ideal fit. In the future this move will free up manufacturing space, giving us the ability to concentrate on building boats. We are excited about this relationship, as well as the team concept and core values Lippert brings to our business."
"We are excited to add Smoker Craft's furniture manufacturing business to the LCI family. This is very similar to the furniture manufacturing operation that we purchased from Godfrey Marine in 2016, and that transition went extremely well," said Jason Lippert, LCI CEO. Continued Lippert, "This will be our fourth marine furniture acquisition in the last four years and as we continue to grow in the marine space, more opportunities continue to present themselves. This line of business has grown so significantly that earlier this year we opened a 700,000-square-foot facility in Fort Wayne, Indiana to serve our marine customers. We anticipate that the Smoker Craft furniture manufacturing business will remain in New Paris while we transition the operation into the LCI family. I have the utmost confidence in Ryan Smith and his teams to ensure that there is a smooth manufacturing transition with Smoker Craft. We expect this acquisition to be immediately accretive to LCI's earnings."
---
With over 90 manufacturing and distribution facilities located throughout North America, Europe, Africa, and Asia, Lippert™ is a leading, global manufacturer and supplier of highly engineered products and customized solutions dedicated to shaping, growing, and bettering the RV, marine, automotive, commercial vehicle, and building products industries, and their adjacent markets. Lippert also serves a broad array of aftermarket segments, supplying best-in-class products designed to enhance recreational pursuits, both on the road and on the water. From powerful towing technology and automated RV leveling systems, to boating furniture and one-of-a-kind shade solutions — Lippert combines strategic manufacturing capabilities with the power of our winning team culture to deliver unrivaled Customer Service, award-winning Innovation, and premium Products to every industry and person we serve.
Lippert
3501 County Road 6 East
Elkhart, IN 46514
Email: marcom@lci1.com