Lippert Acquires Marine Trailer Performance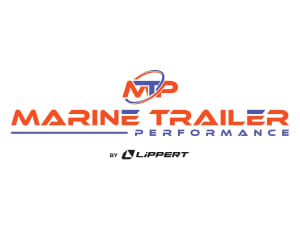 August 11, 2023
Elkhart, Ind. ─ LCI Industries (NYSE: LCII) through its wholly owned subsidiary, Lippert Components, Inc. (Lippert™), a supplier of a broad array of highly engineered components for the leading original equipment manufacturers ("OEMs") in the recreation and transportation product markets and the related aftermarkets of those industries, today announced that its subsidiary, Kinro Texas, Inc., has acquired substantially all of the business assets of Marine Trailer Performance ("MTP"), a marine axle manufacturer located in Houston, TX. MTP also specializes in axle lubrication systems, hydraulic brake actuators and performance disc brakes for boat trailers. The acquisition of MTP closed in May 2023.
This strategic move significantly rounds out Lippert's axle portfolio, allowing it to provide innovative marinized axle solutions to a myriad of OEMs who manufacture both boats and boat trailers, as well as aftermarket dealers and distributors. MTP will help Lippert capitalize on a notably underserved part of the market, utilizing Lippert's coast-to-coast axle manufacturing and warehousing capabilities to provide the best product and service possible.
"We are excited about the acquisition of Marine Trailer Performance," said Nick Lenzi, Founder, President and CEO of MTP, now Vice President of Marine Axle Sales at Lippert. "Lippert's expertise and extensive experience in the axle industry will undoubtedly supercharge MTP's growth trajectory, empowering us to explore new horizons and expand our operations to unprecedented levels. As we move forward, we do so with unwavering enthusiasm, a shared vision and an unyielding determination to lead the industry into uncharted territories."
This strategic procurement underscores Lippert's commitment to delivering innovative solutions to a broader range of customers and fortifies its position as a trailblazer in the industry.
"This acquisition helps fortify our axle portfolio and gives us an opportunity to deliver Lippert's unparalleled service and value to a brand-new customer base," said Bob Boone, Axle Product Manager and Vice President of Utility Axle Sales at Lippert. "With the MTP acquisition, we are reinforcing our dedication to being a leader in the axle industry. We couldn't be more excited about the tremendous value this brings to Lippert's future."
---
From over 140 manufacturing and distribution facilities located throughout North America, Africa and Europe, Lippert™ supplies a broad array of highly engineered components for the leading manufacturers of recreational vehicles, automobiles, watercraft and prefab homes. It also operates in adjacent markets, including hospitality, transportation, construction and agriculture. Lippert™ serves a wide range of aftermarket segments, providing high-quality products for the recreational vehicle / caravanning, automotive and marine industries. With over 12,500 team members and a diverse portfolio of best-in-class brands, Lippert™ adopts a team-based business philosophy and has proven that, by putting people first, the possibilities for growth and development are truly endless.
Lippert
52567 Independence Ct.
Elkhart, IN 46514
Email: marcom@lci1.com