Lippert Announces Tim Schultz as V-P of Innovation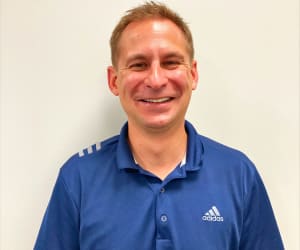 July 26, 2022
Elkhart, Ind. — Lippert Components, Inc.(Lippert™), a supplier of a broad array of highly engineered components for the leading original equipment manufacturers ("OEMs") in the recreation and transportation product markets, and the related aftermarkets of those industries, announces today that Tim Schultz has been promoted to Vice President of Innovation. In his expanded role, he will assume responsibility over the Lippert Corporate Innovation Team to create OEM and aftermarket products for the RV and Marine industries.
"I am excited about the opportunity to work with the teams to drive innovation throughout the company and deliver the best products," said Schultz. "There is a real opportunity to continue to make the experience better for our customers and I am thrilled to be leading the charge."
Schultz earned his Bachelor of Science in Mechanical Engineering from Kettering University in Flint, Michigan. He has 17 years of experience within the RV industry. He started his career with Lippert in 2016 as Director of Chassis Engineering Group."Earlier this year, we developed the foundation of our four pillars that we will aggressively build this organization out on for the future," said Jason Lippert, CEO of Lippert. He continued, "Innovation, both through products and processes, is one of those pillars and is something that Lippert has always prided itself on throughout its 66 year history. Tim will most definitely drive this pillar from a product development standpoint. His long history in the RV industry will help innovate products that improve the customer experience. With all of the new RVers and boaters that have entered the industry since the pandemic, it's paramount that we innovate new products and new features to existing products that make our customers' experience better and will help make RVing and boating a permanent part of their lifestyle."
"Tim has proven over his time here at Lippert that he can lead our most important projects from an engineering standpoint," said Ryan Smith, Group President of Lippert's North American OEM Markets. Continued Smith, "Putting Tim in this role will help him focus on driving our new and existing product innovation to new levels while still giving guidance to our engineering teams. John Ryhmer will also be staying on with Lippert in a consulting role and will no doubt be a great asset for Tim in this new role."
---
From over 140 manufacturing and distribution facilities located throughout North America, Africa and Europe, Lippert™ supplies a broad array of highly engineered components for the leading manufacturers of recreational vehicles, automobiles, watercraft and prefab homes. It also operates in adjacent markets, including hospitality, transportation, construction and agriculture. Lippert™ serves a wide range of aftermarket segments, providing high-quality products for the recreational vehicle / caravanning, automotive and marine industries. With over 12,500 team members and a diverse portfolio of best-in-class brands, Lippert™ adopts a team-based business philosophy and has proven that, by putting people first, the possibilities for growth and development are truly endless.
Lippert
52567 Independence Ct.
Elkhart, IN 46514
Email: marcom@lci1.com