Lippert Components Agrees to Acquire Marine and Industrial Supplier Taylor Made Group Llc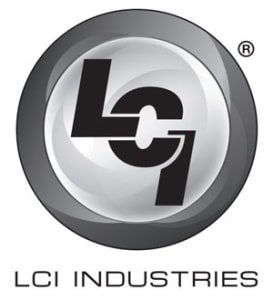 January 17, 2018
Elkhart, Indiana – LCI Industries (NYSE: LCII) today announced that its wholly-owned subsidiary, Lippert Components, Inc. ("LCI"), a supplier of components for the leading original equipment manufacturers ("OEMs") of recreational vehicles ("RVs") and adjacent industries, and the related aftermarkets of those industries, has agreed to enter into an agreement to acquire Taylor Made Group, LLC ("Taylor Made"). Headquartered in Gloversville, New York, Taylor Made is one of the recreational marine industry's largest, most diversified suppliers to boat builders and the aftermarket, as well as a key supplier to a host of other industrial end markets. Taylor Made operates out of ten facilities, including two in Europe. Sales of the soon-to-be-acquired business for the twelve months ending December 2017 were approximately $150 million. The transaction is expected to close within two weeks; provided, however, that such closing is subject to the completion of negotiations and the execution of a mutually agreeable purchase agreement.
"LCI is one of the leading providers of windows for the RV towable industry, and with the addition of Taylor Made's products, will be a leading supplier of marine and industrial market windshields as well," said LCI's President Scott Mereness. "Taylor Made has many characteristics we look for in acquisitions: great teams, great products with diversified markets, and a great opportunity for growth. With revenue composition of 20% aftermarket, 25% industrial, and 15% international, Taylor Made is a great balance of diversified revenues," added Mereness.
"This is an exciting time in the marine industry and Taylor Made could not be more pleased to join with Lippert, a combination that brings together leading brands, manufacturing expertise, and global capabilities. We will work together to bring increased value and innovation to Lippert's and Taylor Made's mutual associates, team members, customers, and consumers," said Dennis Flint, Chairman and CEO of Taylor Made.
Once the acquisition is complete, a majority of the Taylor Made team will remain with LCI to lead the acquired business under the direction of Jason Falk, Vice President of Operations. "Together, as one company, Lippert and Taylor Made will have more resources to fully serve our respective customers, and will be very well positioned for long-term, sustained growth," said Jason Pajonk-Taylor, President of Taylor Made.
"Our combined window, glass, and windshield team is talented and innovative, as well as experienced in managing growth," added Mereness. "On the heels of another large acquisition last year, Taylor Made will be LCI's largest acquisition in the last 22 years, and is representative of our strategy of quickly assembling a portfolio of companies and products that will help us become a major contributor to marine component designs and solutions. We expect to leverage our purchasing, sales, distribution, and administrative capabilities to improve the profitability of this business, and we expect this acquisition to be immediately accretive to LCI's earnings."
---
With over 120 manufacturing and distribution facilities located throughout North America and Europe, Lippert™ is a leading, global manufacturer and supplier of highly engineered components and customized solutions dedicated to shaping, growing, and bettering the RV, marine, automotive, commercial vehicle, and building products industries, and their adjacent markets. Lippert also serves a broad array of aftermarket industries, supplying best-in-class products designed to enhance recreational pursuits, both on the road and on the water. From powerful towing technology and automated RV leveling systems, to boating furniture and one-of-a-kind shade solutions — Lippert combines strategic manufacturing capabilities with the power of our winning team culture to deliver unrivaled Customer Service, award-winning Innovation, and premium Products to every industry and person we serve.
Lippert
3501 County Road 6 East
Elkhart, IN 46514
Email: marcom@lci1.com