Lippert Components and Acts of Service Win Empowering Business of the Year Award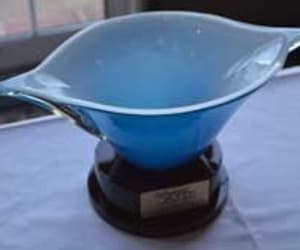 October 4, 2018
Elkhart, Ind. — Lippert Components, Inc. (LCI®) announces that it was the recipient of the Empowering Business of the Year award at this year's Influential Women Awards Banquet held on September 27, 2018. With more than 750 people in attendance at this year's awards banquet, LCI and Acts of Service were honored with the award for the company-wide philanthropic efforts and company mission to foster a workforce environment where Everyone Matters.
Presented by the Northwest Indiana Influential Women Association, the annual awards banquet celebrates and honors the achievements of women who have refined their companies, industries, and communities through their leadership and innovation. LCI's Director of Philanthropic Partnerships, Michilah Grimes, was among the 2018 Influential Women Award Finalists.
"LCI is doing very special things within the many communities that our 11,000 team members call home. We've dedicated ourselves to volunteerism, reaching goals of collectively volunteering more than 200,000 hours of community service over the past two years. It's amazing, and humbling, to experience the significant changes in our team member's morale and improvements within our communities as we continue to carry out our charitable outreach," said Grimes.
"I want to thank all of our hardworking and passionate team members who've contributed to LCI's community outreach vision. Michilah is such a stand out leader and our philanthropic mission is a vital component of our organization. The dedication of our Philanthropic Team is truly inspiring." Said Jason Lippert, CEO of LCI. "This award is a huge honor for LCI, Michilah, and the philanthropic team who have helped put our efforts to use within the business community to help lift up our communities."
The annual banquet honors both established professionals and up-and-coming women in 10 industry categories in Northwest Indiana, as well as companies that have demonstrated outstanding support for women. Categories include: Business, Construction, Economic Development/Government, Education, Finance, Healthcare, Law, Marketing/Media, Nonprofit, and Service/Tourism. Additional awards are given for the Empowering Business of the Year, Community Leader of the Year, Supporter of the Year, and the special Torch Award.
Created by LCI, Acts of Service is a web-based community service tool. A free resource, and open to all community partners who want to make a positive difference in the world, Acts of Service connects local volunteers with local community service opportunities. Visit www.actsofservice.com to learn more.
---
From over 140 manufacturing and distribution facilities located throughout North America, Africa and Europe, Lippert™ supplies a broad array of highly engineered components for the leading manufacturers of recreational vehicles, automobiles, watercraft and prefab homes. It also operates in adjacent markets, including hospitality, transportation, construction and agriculture. Lippert™ serves a wide range of aftermarket segments, providing high-quality products for the recreational vehicle / caravanning, automotive and marine industries. With over 12,500 team members and a diverse portfolio of best-in-class brands, Lippert™ adopts a team-based business philosophy and has proven that, by putting people first, the possibilities for growth and development are truly endless.
Lippert
52567 Independence Ct.
Elkhart, IN 46514
Email: marcom@lci1.com