Lippert Components and Furrion Pledge Support to the Ocean Cleanup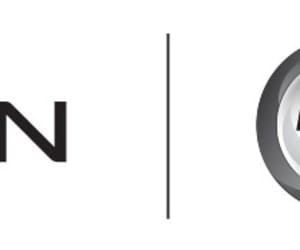 March 28, 2017
Elkhart, Ind. — Lippert Components, Inc. (LCI®) and Furrion®, leaders in marine shore-power, entertainment, galley and furniture solutions, announced today that a percentage of the profits from the sale of Furrion marine products will support The Ocean Cleanup, an organization committed to ridding the oceans of plastic debris.
"We have been following the work of Boyan Slat and The Ocean Cleanup for a number of years. Their unique approach, which marries innovation, technology and environmental conservation, falls in line beautifully with our core values," said Jarod Lippert, VP of Public Relations & Marketing at LCI.
Founded by then 18-year-old aerospace engineering student Boyan Slat, The Ocean Cleanup is working to clear debris from the five major garbage patches within our oceans. Headquartered in Delft, the Netherlands, The Ocean Cleanup is developing a self-sustaining network of floating barriers that are designed to capture the masses of circulating plastic debris, or garbage patches, utilizing the ocean's currents.
Slated to deploy in 2020, Boyan and his team will first tackle the largest of the five garbage patches, located between California and Hawaii in the Pacific Ocean. Their v-shaped barrier, boasting an impressive length of 100km, or about 62 miles, will be the largest floating object at sea and poses many implementation challenges. Boyan and his team have overcome many of these challenges with the use of advanced technologies and innovative materials such as dyneema, the world's strongest fiber. The unique construction will allow the entire barrier to move with the waves, making it capable of withstanding ocean storms while naturally guiding fish and other marine life underneath.
"It is important that our products have a higher purpose, and that our customers understand our commitment to the environment," said Matt Fidler, Chief Marketing Officer at Furrion. "The work of The Ocean Cleanup will provide the next generation of boaters with cleaner oceans to enjoy with their families and eliminate harmful ingested plastic debris from marine life."
In addition to the commitment to donate a percentage of the profits to The Ocean Cleanup, LCI and Furrion have reached out to several distributor partners and customers within the marine industry to share the opportunity to engage with this organization. Many have also made donations to The Ocean Cleanup.
For more information on The Ocean Cleanup, please visit www.theoceancleanup.com
For information regarding the marine product offerings of Lippert Components and Furrion, please visit www.LippertComponents.com/marine
---
About Furrion®
Furrion is a global design and engineering company that focuses on developing products and services that enhance consumer lifestyles. Its' diverse business includes consumer and professional electronics, home appliances, specialty appliances, renewable energy, automotive navigation, information technology, power management systems and electrical components. Since the company was founded in 2005, Furrion has become the leading supplier of luxury products to the marine, recreational vehicle, specialty vehicle, hotel, residential and adjacent specialty industries.
2612 Glenview Drive
Elkhart, IN 46514
574-327-6571
---
With over 120 manufacturing and distribution facilities located throughout North America and EMEA, Lippert is a leading global manufacturer and supplier of highly engineered components and customized solutions dedicated to shaping, growing and bettering the RV, marine, automotive, commercial vehicle and building products industries and their adjacent markets. Lippert also serves a broad array of aftermarket industries, supplying best-in-class products designed to enhance recreational pursuits, both on the road and on the water. From powerful towing technology and automated RV leveling systems to boating furniture and one-of-a-kind shade solutions, Lippert combines strategic manufacturing capabilities with the power of our winning team culture to deliver unrivaled customer service, award-winning innovation, and premium products to every industry and person we serve.
Lippert
52567 Independence Ct.
Elkhart, IN 46514
Email: marcom@lci1.com