Lippert Components and Lets Go Aero Expand Partnership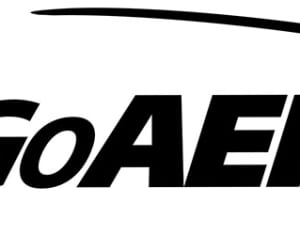 February 12, 2018
Elkhart, Ind. — Lippert Components, Inc. (LCI®) announces today that it has expanded its partnership with Let's Go Aero®, a manufacturer of cargo transport products for both RV and passenger vehicles. The expanded partnership between the two companies allows LCI to sell, market and distribute the full line of Let's Go Aero's RV gear, transport products and related patented technology.
LCI and Let's Go Aero (LGA) began exploring ways to bring LGA's GearCage® cargo and VRack™ bicycle carrier technologies into LCI's OEM and aftermarket divisions. With added focus to OEM integration, a second generation Tailgate Storage System (TSS) based on LGA's GearCage technology is underway, and is presently in its final stage for release this year. In 2017, the Jack-It® double bike carrier, invented by Let's Go Aero and exclusively distributed by LCI, was named a Best of Show product by RV Pro for its A-frame mounting style and unmatched stability.
"Let's Go Aero has a history of developing innovative products for original equipment manufacturers (OEMs) and aftermarket customers of the RV industry. Our expanded partnership [with Let's Go Aero] is a natural fit with our strategy, and we're very excited to continue to serve the RV industry together," commented Andy Murray, LCI's Vice President of Sales for RV products.
"The relationship we have with LCI has been widely successful because of our complimentary goals, shared customers, and operating style. LCI has the best Product Development team I have ever worked with and we are busy! Let's Go Aero is excited to continue innovating new lifestyle products with LCI for distribution into their global markets," said Marty Williams, CEO of Let's Go Aero.
Let's Go Aero is a Colorado-based outdoor lifestyle products company dedicated to innovation that enhances the RV, travel, and outdoor living experience. Let's Go Aero has been inventing new solutions for transporting recreation and utility gear since 1998, with recognition in the automotive, outdoor and RV markets for its award-winning patented designs and technologies including the Silent Hitch Pin®, TwinTube™, VRack™, GearBed™, Jack-It® and other innovations.
---
From over 140 manufacturing and distribution facilities located throughout North America, Africa and Europe, Lippert™ supplies a broad array of highly engineered components for the leading manufacturers of recreational vehicles, automobiles, watercraft and prefab homes. It also operates in adjacent markets, including hospitality, transportation, construction and agriculture. Lippert™ serves a wide range of aftermarket segments, providing high-quality products for the recreational vehicle / caravanning, automotive and marine industries. With over 12,500 team members and a diverse portfolio of best-in-class brands, Lippert™ adopts a team-based business philosophy and has proven that, by putting people first, the possibilities for growth and development are truly endless.
Lippert
52567 Independence Ct.
Elkhart, IN 46514
Email: marcom@lci1.com