Lippert Components and Reg Hires Larry Revelino as Director of International Business Relations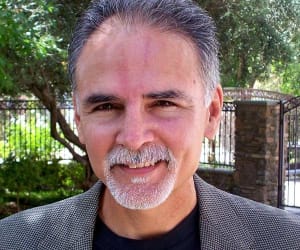 September 16, 2013
ELKHART, Ind. — Lippert Components, Inc. (LCI®) announces the hire of Larry Revelino as Director of International Business Relations. With more than 15 years of experience in the RV industry, including working with manufacturers in the European and Australian RV/caravan markets, Revelino will help LCI understand the global marketplace.
"LCI is made up of exceptionally creative and talented industry professionals," said Revelino. "I'm excited to be a part of a team that can see an opportunity in the market and identify resources to capitalize on that opportunity."
Revelino has lead several businesses, including RBW Industries – which specialized in hitches, stabilization mechanisms and slide-out systems. Most recently he worked as Vice President of Tactical Projects for a global RV component supplier.
As LCI Director of International Business Relations, Revelino will spend time in Australia, Europe and other international markets, assessing the dynamics of the local marketplace, building relationships with OEMs and developing products.
LCI Chief Executive Officer Jason Lippert is excited to have Revelino on board and believes he will help LCI grow its global presence and tap into potential new markets. "Over the past several years, LCI has been slowly growing business in Europe and Australia. We have a few key relationships in place, and it's time to expand our overseas business development. Larry knows our products well and will work to develop strong relationships with international customers so that we can potentially grow our presence and business there in the future."
Revelino is delighted with his new role. "LCI is an outstanding company. I've always admired its ability to develop groundbreaking products. I'm excited to represent LCI in the international marketplace and to help grow our product offerings as well as tailor new products specifically for international customers."
---
From over 140 manufacturing and distribution facilities located throughout North America, Africa and Europe, Lippert™ supplies a broad array of highly engineered components for the leading manufacturers of recreational vehicles, automobiles, watercraft and prefab homes. It also operates in adjacent markets, including hospitality, transportation, construction and agriculture. Lippert™ serves a wide range of aftermarket segments, providing high-quality products for the recreational vehicle / caravanning, automotive and marine industries. With over 12,500 team members and a diverse portfolio of best-in-class brands, Lippert™ adopts a team-based business philosophy and has proven that, by putting people first, the possibilities for growth and development are truly endless.
Lippert
52567 Independence Ct.
Elkhart, IN 46514
Email: marcom@lci1.com