Lippert Components Announces Exclusive Distribution Partnership With Alpha Systems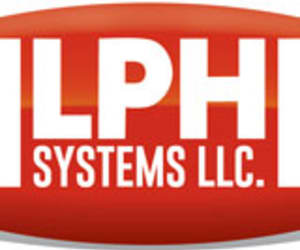 January 9, 2020
Elkhart, Ind. — Lippert Components, Inc. (LCI®) announces today that it has entered into an exclusive RV and Marine Aftermarket distribution partnership with Alpha Systems, LLC. Alpha Systems is an Elkhart-based manufacturer of adhesives and sealants that have been specifically engineered to provide premium performance and flexibility for the demanding roof designs of today's RVs.
"We came to the realization that participating in the aftermarket segment enables Alpha to provide RV owners with the very same high-quality roofing products that it currently supplies to the OEMs building the RVs. Alpha is the only aftermarket roofing supplier to manufacture all of its own products and is the first to offer a complete line of premium roofing products made entirely in the USA. By joining with LCI, Alpha has a partner who is immediately able to reach customers nationally in order to help them protect their investments with the best products available," stated Paul Craven, VP of Sales for Alpha Systems.
"We're very excited about this partnership and the opportunities it will afford to RV owners. Alpha has a long-standing history of producing high-quality sealants for the RV industry, and their product suite falls perfectly in line with the needs of the end users. As an added advantage for consumers, using Alpha Systems' products won't void their RV roof's warranty," said Mark Boessler, VP of Aftermarket Sales at LCI.
Alpha Systems maintains the largest market share on the OEM side of the business, manufacturing more RV roofs than any other supplier. Combined with LCI's long-standing and great relationships with warehouse distribution partners and dealers, along with their e-commerce capabilities and marketing, the partnership will help Alpha Systems' product line reach a wider aftermarket customer base than ever before. Alpha's great line of products will also receive a new brand refresh and exciting merchandising opportunities that will be sure to catch the consumers' eye.
LCI is planning to debut an Alpha Sealants profit program that will be part of LCI's newly updated Gold Circle Dealer® program. More details on this new program, along with a sampling of Alpha Systems' newly branded products will be available at the LCI booth at the 2020 Expo presented by NTP/Stag in Grapevine, Texas, held January 12 through January 14, 2020.
---
From over 140 manufacturing and distribution facilities located throughout North America, Africa and Europe, Lippert™ supplies a broad array of highly engineered components for the leading manufacturers of recreational vehicles, automobiles, watercraft and prefab homes. It also operates in adjacent markets, including hospitality, transportation, construction and agriculture. Lippert™ serves a wide range of aftermarket segments, providing high-quality products for the recreational vehicle / caravanning, automotive and marine industries. With over 12,500 team members and a diverse portfolio of best-in-class brands, Lippert™ adopts a team-based business philosophy and has proven that, by putting people first, the possibilities for growth and development are truly endless.
Lippert
52567 Independence Ct.
Elkhart, IN 46514
Email: marcom@lci1.com