Lippert Components Hires Dave Voelker as Territory Sales Manager Covering the Great Lakes Region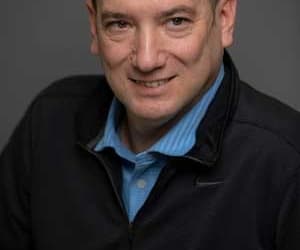 January 29, 2019
Elkhart, Ind. — Lippert Components, Inc. (LCI®) announces today that Dave Voelker has been hired as Territory Sales Manager, Aftermarket Sales. In his new role, Voelker will cover the Great Lakes region and will work to strengthen and grow relationships with LCI's aftermarket partners.
As Territory Sales Manager, Voelker will assume responsibility for enhancing relationships with aftermarket partners within the Great Lakes region, including Michigan, Indiana, Kentucky, Tennessee, Ohio, West Virginia, and Virginia. One key way Voelker intends to strengthen partnerships is by establishing the Gold Circle Dealer program, and a number of other profit programs offered by LCI, within the Great Lakes region.
Voelker brings with him more than 18 years of sales experience. Previously, he held the position of Inside Sales Manager at NTP-STAG, formerly Stag Parkway and Keystone NTP. As Inside Sales Manager, Voelker gained experience working in RV aftermarket and automotive parts distribution channels, working on store setups and dealership selling events, merchandising, and bringing profitable marketing solutions to dealerships.
"I'm excited to bring Dave onboard. His years of experience in the aftermarket will help the team achieve our growth goals. Adding someone who is aligned with our values is important as we expand the aftermarket sales group," stated Matt Clauss, National Sales Manager at LCI.
"Dave's extensive experience within the RV and automotive industries will be a tremendous asset to our Aftermarket Sales team. We're excited that Dave has joined the LCI family, and we know he will take things to the next level," said Mark Boessler, Vice President of Aftermarket Sales at LCI.
"I'm thrilled to join the team and the LCI family. I've worked in the RV industry for nearly 20 years and LCI has always been a top-tier company. I'm very happy to continue my journey with LCI and to make a positive impact with aftermarket partners and customers," commented Voelker.
Dave can be reached at dvoelker@lci1.com
---
From over 140 manufacturing and distribution facilities located throughout North America, Africa and Europe, Lippert™ supplies a broad array of highly engineered components for the leading manufacturers of recreational vehicles, automobiles, watercraft and prefab homes. It also operates in adjacent markets, including hospitality, transportation, construction and agriculture. Lippert™ serves a wide range of aftermarket segments, providing high-quality products for the recreational vehicle / caravanning, automotive and marine industries. With over 12,500 team members and a diverse portfolio of best-in-class brands, Lippert™ adopts a team-based business philosophy and has proven that, by putting people first, the possibilities for growth and development are truly endless.
Lippert
52567 Independence Ct.
Elkhart, IN 46514
Email: marcom@lci1.com