Lippert Components Hires Doug Kissel to Cover Southeast Aftermarket Territory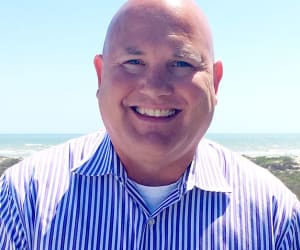 April 5, 2016
Elkhart, Ind. — Lippert Components, Inc. (LCI®) announces that Doug Kissel has been named Southeast Regional Sales Manager to support LCI's expanding aftermarket business. Kissel brings 12 years of valuable experience and a proven track record to LCI with past tenures at NTP/Stag and Camco.
"We are excited to add Doug to our team. His valuable sales experience in the RV manufacturing and aftermarket distribution businesses will be a valuable asset to our aftermarket sales initiatives," said Stephan Lussier, LCI's Managing Director of Aftermarket Sales. "Doug's territory will include Alabama, Florida, Kentucky, Georgia, Tennessee, Mississippi, North Carolina and South Carolina," added Lussier.
Kissel comes back to the RV Industry after a six-year period with the Department of Defense working as a Lean Six Sigma Facilitator. Throughout his career, Doug has leveraged strong customer relationship skills to successfully launch several RV aftermarket products from the ground up. He credits his past successes with his commitment to his customers being successful and profitable long after the sale is complete.
"I am very excited to become part of the LCI family and to have the opportunity to use my knowledge and experience to grow the Southeast aftermarket," said Kissel. "My heart and passion have always been in sales, especially in the RV industry."
Kissel can be reached at 210-376-9344 or dkissel@lci1.com
---
From over 140 manufacturing and distribution facilities located throughout North America, Africa and Europe, Lippert™ supplies a broad array of highly engineered components for the leading manufacturers of recreational vehicles, automobiles, watercraft and prefab homes. It also operates in adjacent markets, including hospitality, transportation, construction and agriculture. Lippert™ serves a wide range of aftermarket segments, providing high-quality products for the recreational vehicle / caravanning, automotive and marine industries. With over 12,500 team members and a diverse portfolio of best-in-class brands, Lippert™ adopts a team-based business philosophy and has proven that, by putting people first, the possibilities for growth and development are truly endless.
Lippert
52567 Independence Ct.
Elkhart, IN 46514
Email: marcom@lci1.com