Lippert Components Hires Doug Minix as Vp of Operations to Further Advance Its Lean Manufacturing Initiatives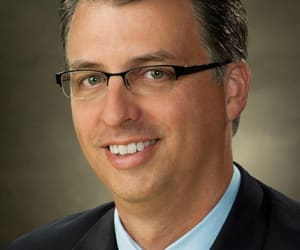 June 24, 2015
Elkhart, Ind. —Lippert Components, Inc. (LCI®) announces that Doug Minix has been named Vice President of Operations. Building off of more than 25 years of manufacturing experience, including 15 in the automotive industry and 4 focused on axles, Minix will help LCI's Plant 45 in Goshen continue its implementation of lean principles.
"Doug has a successful record of implementing comprehensive process improvements and lean manufacturing principles," said Chief Operations Officer Todd Driver. "He brings a fresh perspective to the table and will work to make sure our manufacturing teams are ready to meet demand ahead of Company growth."
A longtime Elkhart County resident, Minix has extensive experience in implementing efficient safety, quality and lean programs, as well as improving employee communication and building strong teams. Minix will actively work with management and employees at all levels to further develop skills and leadership, increase focus on customer satisfaction and work with the Research & Development team to develop innovative new products.
"Doug is committed to LCI's core values, including our emphasis on employees, and he will help us continue to strengthen our foundation of excellent teams," added Driver. "His long-time leadership experience, manufacturing expertise and commitment to developing innovative products make him a natural fit for the position and will allow us to better serve our customers."
Minix praised the team spirit at LCI. "I look forward to building on the team-focused philosophy that has already been established at Lippert Components and helping adapt processes to support the Company's continued rapid growth through acquisitions, organic market growth and product innovations."
---
With over 120 manufacturing and distribution facilities located throughout North America and EMEA, Lippert is a leading global manufacturer and supplier of highly engineered components and customized solutions dedicated to shaping, growing and bettering the RV, marine, automotive, commercial vehicle and building products industries and their adjacent markets. Lippert also serves a broad array of aftermarket industries, supplying best-in-class products designed to enhance recreational pursuits, both on the road and on the water. From powerful towing technology and automated RV leveling systems to boating furniture and one-of-a-kind shade solutions, Lippert combines strategic manufacturing capabilities with the power of our winning team culture to deliver unrivaled customer service, award-winning innovation, and premium products to every industry and person we serve.
Lippert
52567 Independence Ct.
Elkhart, IN 46514
Email: marcom@lci1.com