Lippert Components Hires International Caravan Sales Manager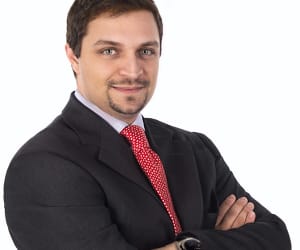 June 15, 2016
Elkhart, Ind. — Lippert Components, Inc. (LCI®) has hired Lorenzo Manni as International Caravan Sales Manager to support expansion of the LCI brand and product base in the European leisure vehicle market. As LCI's first International Caravan Sales Manager, Manni brings 10 years of experience in international sales management and market development.
"We are thrilled to have Lorenzo on board with us, and we couldn't be more excited to utilize his knowledge, experience and relationships to support our international growth. We expect Lorenzo will prove invaluable to our efforts overseas," said Jason Lippert, CEO of Lippert Components.
Manni worked as a Technical Sales Manager in the European recreational vehicle industry for five years before transitioning to his new role with LCI. Manni holds a Masters in International Relations from the University of Florence in Italy and is fluent in six languages. Manni brings a wealth of knowledge and familiarity with suppliers and manufacturers in the European, Australian and Asian markets, providing a solid foundation for LCI's international sales. As LCI's first International Caravan Sales Manager with European citizenship, Manni's relationships with key OEMs in the international caravan market will provide LCI with opportunities to bring more LCI products, as well as introduce new product solutions, to the international market.
"We have great potential to bring new solutions for existing products to international customers. I believe that the European market is ready to see fresh, innovative solutions to improve the caravanning experience," said Manni. "I couldn't be more excited about the opportunity to focus on LCI's European sales and continue to grow the LCI brand."
Manni can be reached at Lorenzo.manni@lippertcomponents.eu
---
From over 140 manufacturing and distribution facilities located throughout North America, Africa and Europe, Lippert™ supplies a broad array of highly engineered components for the leading manufacturers of recreational vehicles, automobiles, watercraft and prefab homes. It also operates in adjacent markets, including hospitality, transportation, construction and agriculture. Lippert™ serves a wide range of aftermarket segments, providing high-quality products for the recreational vehicle / caravanning, automotive and marine industries. With over 12,500 team members and a diverse portfolio of best-in-class brands, Lippert™ adopts a team-based business philosophy and has proven that, by putting people first, the possibilities for growth and development are truly endless.
Lippert
52567 Independence Ct.
Elkhart, IN 46514
Email: marcom@lci1.com