Lippert Components Hires Lois Swartzendruber as Inside Sales Aftermarket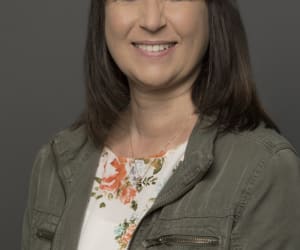 January 15, 2018
Elkhart, Ind. — Lippert Components, Inc. (LCI®) announces that Lois Swartzendruber has been hired by the Company in the role of Inside Sales for the Aftermarket Division. In her new role, Swartzendruber will work to introduce new and existing products and programs to meet the needs of both new and existing customers.
"We are excited to have Lois join our expanding sales team! Her years of experience working with dealers across the country will be a tremendous asset. She is the next important piece to our growing aftermarket puzzle!" commented Matt Clauss, National Sales Manager at LCI.
Swartzendruber has over 16 years of experience working in the RV industry. Before beginning with LCI, she worked at DTI, Reese Products, Coast Distribution, Meyer Distributing, and National RV Supply. In her previous roles, Swartzendruber worked on a broad array of tasks for inside sales, customer service, tech assistance, administration, marketing, and more.
"Being a part of the LCI Aftermarket Team is an exciting opportunity for me. Coming from the wholesale distribution side, I am looking forward to working on the supplier side of things, and yet still being able to help the wholesale distributors and dealers with great products offered by LCI. I am thankful for the opportunity to work at LCI and with an amazing team," said Swartzendruber.
Lois Swartzendruber can be reached at lswartzendruber@lci1.com or at 574-312-6283
---
From over 140 manufacturing and distribution facilities located throughout North America, Africa and Europe, Lippert™ supplies a broad array of highly engineered components for the leading manufacturers of recreational vehicles, automobiles, watercraft and prefab homes. It also operates in adjacent markets, including hospitality, transportation, construction and agriculture. Lippert™ serves a wide range of aftermarket segments, providing high-quality products for the recreational vehicle / caravanning, automotive and marine industries. With over 12,500 team members and a diverse portfolio of best-in-class brands, Lippert™ adopts a team-based business philosophy and has proven that, by putting people first, the possibilities for growth and development are truly endless.
Lippert
52567 Independence Ct.
Elkhart, IN 46514
Email: marcom@lci1.com