Lippert Components Hires Mark Boessler to Lead Aftermarket Awning Sales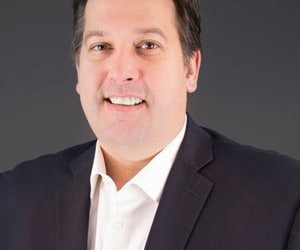 January 13, 2016
Elkhart, Ind. — Lippert Components, Inc. (LCI®) announces that 20-year RV industry veteran Mark Boessler has been named Aftermarket Awning Product Director. Boessler most recently held the title of President and Chief Operations Officer at Evergreen RV in Bristol, Ind.
"Over the past three years we've introduced exciting new Solera® Awning products and have seen our awning business grow consistently. Mark's passion to enhance the RV lifestyle will be just the driving force we need to keep up the momentum," said Stephan Lussier, LCI Managing Director of Aftermarket Sales. "We believe Mark's aftermarket experience will help us reach more dealers and get them excited about our 2016 Solera Awning program, which includes our new XL 9'8" Power and Hybrid Awnings and a range of excellent accessories."
During his 17 years at Forest River, Boessler started the production line for the popular Wildcat fifth-wheel RV. From there he became President and COO of Evergreen RV, overseeing fast-paced company growth and the acquisition of Skyline. His many years working with RV aftermarket customers has prepared him to provide effective awning product solutions to help dealers grow revenue. In his new role as Aftermarket Awning Product Director, Boessler will work closely with dealers, educating them on Solera products, sales support and replacement parts. He will also onboard dealers to LCI's new Solera Awning Profit Program, which includes an eye-catching product display and other print and digital marketing support.
Boessler said he will focus on helping dealers grow their aftermarket accessories business through LCI's Solera Awning program. "In just three years since launching the Solera Awning line, LCI has become a significant supplier of awnings to RV manufacturers," said Boessler. "There's so much growth potential for Solera Awnings in the aftermarket, and I'm excited to help LCI reach that potential by providing excellent programs that will help dealers be successful."
---
From over 140 manufacturing and distribution facilities located throughout North America, Africa and Europe, Lippert™ supplies a broad array of highly engineered components for the leading manufacturers of recreational vehicles, automobiles, watercraft and prefab homes. It also operates in adjacent markets, including hospitality, transportation, construction and agriculture. Lippert™ serves a wide range of aftermarket segments, providing high-quality products for the recreational vehicle / caravanning, automotive and marine industries. With over 12,500 team members and a diverse portfolio of best-in-class brands, Lippert™ adopts a team-based business philosophy and has proven that, by putting people first, the possibilities for growth and development are truly endless.
Lippert
52567 Independence Ct.
Elkhart, IN 46514
Email: marcom@lci1.com