Lippert Components Hires Vp to Lead Newly Rebranded Lippert Care Center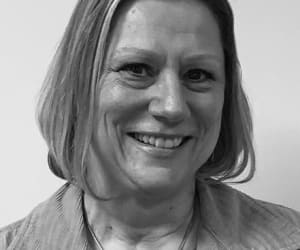 June 5, 2020
Elkhart, Ind. — Lippert Components, Inc. ("LCI"), which supplies a broad array of highly engineered components for the leading original equipment manufacturers ("OEMs") of leisure vehicles and mobile transportation, and the related aftermarkets of those industries, today announced the hiring of Joyce Schofield to lead LCI's customer service operations. Joyce has an extensive background in call center/service delivery with over 30 years leading and driving improvements for customer experiences. In the short time Joyce has been with LCI, a foundation has been laid to add tools and improve customer interactions with the end goal of making LCI's customer service operations the best in class and experience.
One of Joyce's first goals was to realign the name of LCI Customer Service with what it really does, which is care for each and every customer that reaches out for help and advice. Hence, LCI Customer Service will now be called the Lippert Care Center.
"We have updated our internal name to correctly align with what our services provide, which is CARE!  We are improving and offering more services to be there for the customer whenever they need us," commented Schofield.
Along with a new name, the Lippert Care Center is also dedicated to these new services:
The Care Center has extended its hours of operation to include Monday through Friday 8-7pm and Saturday from 9-3pm EST. 
Customers can reach the Lippert Care Center 24/7 via email at customerservice@LCI1.com
There is an option on the phone system to select emergency service. Customers will be connected to one of our technicians**every minute, every hour, every day!**
In June, the Lippert Care Center will add the ability to check status on orders through our new chat-bot 24/7.  Additionally, the customer will be able to open a case with one of our passionate representatives for direct follow-up.
Schofield continued_,_ "So now our customers can see, no matter how they want to communicate with us, we are**always with you**."
Jamie Schnur, President of LCI Aftermarket, commented, "Joyce absolutely has a passion for LCI and each of its customers.  Whether you are a dealer, OEM, retail customer, or someone that is brand new to camping and needs a little guidance, Joyce's passion in life is to make each one of these customers feel like the most important customer of LCI. I have no doubt that she will lead this transformation and make LCI best in class for the customer experience."
---
With over 120 manufacturing and distribution facilities located throughout North America and EMEA, Lippert is a leading global manufacturer and supplier of highly engineered components and customized solutions dedicated to shaping, growing and bettering the RV, marine, automotive, commercial vehicle and building products industries and their adjacent markets. Lippert also serves a broad array of aftermarket industries, supplying best-in-class products designed to enhance recreational pursuits, both on the road and on the water. From powerful towing technology and automated RV leveling systems to boating furniture and one-of-a-kind shade solutions, Lippert combines strategic manufacturing capabilities with the power of our winning team culture to deliver unrivaled customer service, award-winning innovation, and premium products to every industry and person we serve.
Lippert
52567 Independence Ct.
Elkhart, IN 46514
Email: marcom@lci1.com