Lippert Components Inc Lci Acquires Camping Connection Service Center Locations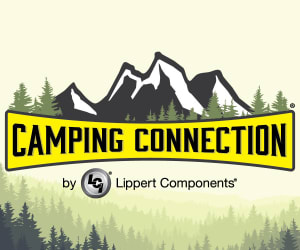 November 29, 2016
Elkhart, Ind. — Lippert Components, Inc. (LCI®) announced today that it would acquire the service centers and related business of Camping Connection, an RV repair and service provider with two locations in Kissimmee, Florida and Myrtle Beach, South Carolina. LCI currently has service centers in Goshen, Indiana, Gilbert, Arizona and Lakeland, Florida.
"Acquiring Camping Connection's service centers is indeed a new and exciting challenge for Lippert Components," said Jason Lippert, CEO of LCI. "While customer service in our industry has come a long way in the last decade, it's no secret that a big challenge that RV owners continue to face today is a shortage of available RV service providers. Over the past couple of years, LCI has had hundreds of conversations with RV owners about how to improve the service experience. As the leading supplier of components to the RV industry, we believe there is an opportunity for us to take a bigger role and contribute more of our resources to further expand RV service capacity."
Lippert continued, "We've made huge strides over the last few years to overhaul how LCI impacts the customer service experience at the OEM and dealer level in a very substantial way. We now intend to lead just as meaningful of a charge to further improve the RV experience at the consumer level. We supply a lot of components and are innovating and placing new components in the RVs every day, so we believe we are in a great position to significantly impact the RV consumer experience in a positive way. Most importantly, we understand that if RV consumers do not have access to fast and efficient service, the industry risks losing those customers to another leisure industry. Camping Connection, led by Rob Cochran, shares the same core values that we live by at LCI and will be a great foundational team to help lead this worthwhile effort."
LCI plans to keep the Camping Connection name and intends to use it to brand its RV service and repair operations. April Klein-Carroll, LCI's VP of Customer Support Services, will assume oversight of LCI's new service center model. "This model fits nicely with many of our other initiatives and we are excited to have someone with Rob's experience to help us lead this effort." Continued Klein-Carroll, "The RV market continues to grow and more people are making their way to the RV lifestyle for the first time. It's important for these customers to have access to service, but as the market has grown, the capacity of RV service and training of new industry service professionals has not kept up with the demand."
LCI's Camping Connection locations will not only serve as service and repair shops, but also as regional training centers. Klein-Carroll added, "We have trainers and mobile technicians all over the country at any given time and get a lot of positive feedback for this service we provide. We have seen first-hand how we can move the needle by investing in the back end of the business. Our call center takes approximately 40,000 calls per month and around 30 percent of those calls are retail customers. We believe by adding some regional service centers with highly trained techs we can have an even greater impact for those customers by being more aggressive in our service and education efforts."
Rob Cochran, former president of Camping Connection, will assume the leadership role as Director of Service Operations and Development for all LCI Camping Connection service centers. "LCI's vision for improving the level of RV service nationally is in perfect alignment with Camping Connection's high standard of customer satisfaction and technical excellence. We are thrilled with this opportunity and we look forward to expanding our footprint to better serve the RV industry." Continued Cochran, "Serving as Education Chair for the FRVTA, I'm especially passionate about the aspect of having regional training centers to develop new technicians for the industry. Lippert Components is one of the great innovators and leaders of our industry and we are excited about playing a lead role in this effort."
Lippert added, "Our plans are to continue to expand this regional service model in a way that accentuates the efforts of dealers and OEMs. Everyone is working hard to raise the bar on RV service and we have an opportunity to help. Our investment in our South Bend, Indiana facility should speak to our seriousness about making repair parts available as quickly as possible. Adding new, efficient models for regionalized service, training and access to repair parts for local dealers will help to serve consumers faster and will perpetuate industry growth, which is great for everyone."
For general information, go to lippertcomponents.com or call our customer service center at 574-537-8900.
For specific inquiries regarding Camping Connection, contact April Klein-Carroll at aklein@lci1.com
---
From over 140 manufacturing and distribution facilities located throughout North America, Africa and Europe, Lippert™ supplies a broad array of highly engineered components for the leading manufacturers of recreational vehicles, automobiles, watercraft and prefab homes. It also operates in adjacent markets, including hospitality, transportation, construction and agriculture. Lippert™ serves a wide range of aftermarket segments, providing high-quality products for the recreational vehicle / caravanning, automotive and marine industries. With over 12,500 team members and a diverse portfolio of best-in-class brands, Lippert™ adopts a team-based business philosophy and has proven that, by putting people first, the possibilities for growth and development are truly endless.
Lippert
52567 Independence Ct.
Elkhart, IN 46514
Email: marcom@lci1.com