Lippert Components Introducing Cellular and Connected Technology for Its Onecontrol Smart Rv Platform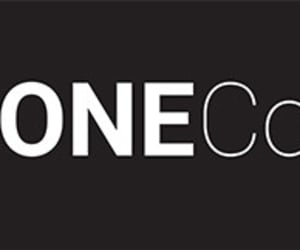 August 18, 2017
Elkhart, Ind. — Lippert Components, Inc. (LCI®), a leading supplier to the RV, marine, and trailer industries, is proud to announce its new lineup of technological advances for its OneControl® smart RV infrastructure. 2017 marks the 5th year of the OneControl platform, and will mark the year that has pushed the technology the farthest.
At the September 2017 Elkhart RV Open House, LCI will debut OneControl ConnectAnywhere™, which gives RV owners the ability to use cellular or satellite technology to connect to their OneControl equipped RV virtually anywhere. Previously, the owner needed to be on the local Wi-Fi network to connect to their OneControl system. Cellular connectivity was the most demanded feature by consumers and dealers, and now with OneControl ConnectAnywhere, this is a reality. Owners can now operate and monitor their RVs remotely as well as browse the internet with the reliability of their cellular network.
"There are several scenarios where the ConnectAnywhere technology will come in handy for our customers," said Jason Lippert, LCI's CEO. "Perhaps a storm is rolling in, and you can't remember if you brought your awning in. Maybe its pitch black outside and you want to turn your lights on before you return to your RV. It could be a hot day outside and you want your RV to be cooled by the time you arrive to your campsite. All of these capabilities are now possible with the OneControl ConnectAnywhere system," continued Lippert.
The ConnectAnywhere technology builds on the previous OneControl Wireless™ technology, which uses an internal wireless network. LCI had previously branded this technology as "myRV®." Starting in 2017, LCI will brand all products under the OneControl name.
"When the RV owner gets their new rig, they are asked to download the OneControl app for their smart phone or tablet," said Rob Ford, President of LCI Technologies, LCI's in-house electronics development facility located in Sterling Heights, Michigan. "Our teams decided that it would make it easier for the manufacturer, dealer and consumer if everything was branded under one name. OneControl is the product that the end consumer sees when they control and monitor their RV, and from now on, all the related technologies and products will be under the same umbrella. Our goal is for a consumer to see the OneControl logo on a new product and immediately recognize that it will work with their OneControl infrastructure," continued Ford.
LCI Technologies is the only RV technology supplier designing and developing all solutions in-house and is the preeminent supplier of integrated RV control technologies for essential RV features such as levelers, slide-outs, lighting, HVAC, awnings, tank monitoring and much more. As such, all products are designed to seamlessly integrate with the OneControl architecture.
More technology is slated for 2017 releases as well, including an observation and backup camera, 4G wireless hotspot, and even a voice-controlled version of the OneControl infrastructure. In the coming weeks and months, LCI will be sending out news on these exciting new products, so stay tuned.
"When we acquired LCI Technologies in 2014, our goal was to always be on the cutting edge of RV technology," continued Lippert. "Our sales teams are out in the field, listening to our customers and developing the solutions they want. Our dedicated Research and Development teams are constantly pushing the envelope to deliver these solutions so that LCI is the supplier of choice when it comes to mobile and control electronics."
It's important to note that LCI will still support myRV legacy devices that are out in the field. All LCI owner's manuals and instructional documents for older myRV devices as well as all OneControl products can be located at www.lci1.com/support-electronics. For questions or concerns, contact LCI customer support at customerservice@lci1.com or 574-537-8900.
---
From over 140 manufacturing and distribution facilities located throughout North America, Africa and Europe, Lippert™ supplies a broad array of highly engineered components for the leading manufacturers of recreational vehicles, automobiles, watercraft and prefab homes. It also operates in adjacent markets, including hospitality, transportation, construction and agriculture. Lippert™ serves a wide range of aftermarket segments, providing high-quality products for the recreational vehicle / caravanning, automotive and marine industries. With over 12,500 team members and a diverse portfolio of best-in-class brands, Lippert™ adopts a team-based business philosophy and has proven that, by putting people first, the possibilities for growth and development are truly endless.
Lippert
52567 Independence Ct.
Elkhart, IN 46514
Email: marcom@lci1.com