Lippert Components Named Goodwills 2016 Business of the Year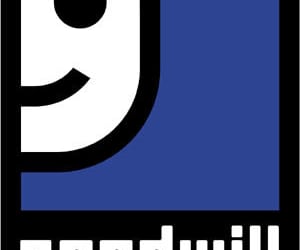 April 14, 2017
Elkhart, Ind. — Lippert Components, Inc. (LCI®) has been selected as the 2016 Business of the Year by Goodwill Industries of Michiana. The Business of the Year award recognizes one business each year that reflects the ideals of Goodwill Industries of Michiana through a commitment to empowering families in the greater Michiana community by providing jobs and training for people with barriers to employment. In 2016, LCI collaborated with Goodwill through job fairs and hiring events that led to the employment of 38 individuals, many of whom were involved with LCI's Welding Training program.
"We are so pleased to name LCI as our Business of the Year. One of the main reasons that LCI was selected was the commitment we have seen to create opportunities for livable wage jobs by providing innovative training programs. That's a long-winded way of saying we really like the 'out of the box' approach to the welding training that is taking place in the Chassis Division. It's practical, hands on, and real world and it reflects Goodwill's 'hand-up, not a hand-out' philosophy," commented Debie Coble, Goodwill's President & CEO.
LCI's 12-week paid training program graduated its first class of students in September of 2016. Thanks to a grant made possible by the Indiana Department of Workforce Development's Skill UP Indiana program, students can earn an advanced welding certificate and credits from Vincennes University to use towards an associate degree in welding. After graduating, LCI hires the newly trained individuals.
"With such a short supply and strong demand for skilled labor, it is imperative that we develop multiple community and State relationships to deliver the skilled or trainable team members necessary to service our operational needs. We're honored to receive the award and are very thankful for our partnership with Goodwill," commented Nick Fletcher, LCI's Chief Human Resources Officer.
Goodwill Industries of Michiana created the Business of the Year Award in 2014 to highlight the importance of partnerships with area businesses. Their mission is to strengthen communities by empowering individuals and families through education, training and job placement. When companies offer employment opportunities, those who need work experience develop their confidence and skills. In turn, area businesses enjoy enthusiastic employees and the support of Goodwill staff to mentor their development. This valued partnership with the business community strengthens both the workforce and the individual.
The award will be presented to LCI on April 27, 2017 at Goodwill's Little Black Dress Fashion Show at the Hilton Garden Inn, Gillespie Center in South Bend, Indiana. Additionally, Goodwill's Graduate of the Year, Jay Wade, is a Front Line Leader at Plant 58 in Elkhart.
About Goodwill Industries of Michiana, Inc.
Goodwill Industries of Michiana, Inc., has been a part of the South Bend community since 1936, based on the original Goodwill founded in 1902 by Rev. Edgar J. Helms. Today Goodwill Industries of Michiana serves nearly 3,000 individuals and employs over 700 individuals through Northern Indiana, Southwest Michigan, and Southeast Chicagoland, empowering people and strengthening communities through the power of work. Goodwill is a nonprofit organization headed by a Board of community leaders and run by a seasoned Senior Staff.
---
From over 140 manufacturing and distribution facilities located throughout North America, Africa and Europe, Lippert™ supplies a broad array of highly engineered components for the leading manufacturers of recreational vehicles, automobiles, watercraft and prefab homes. It also operates in adjacent markets, including hospitality, transportation, construction and agriculture. Lippert™ serves a wide range of aftermarket segments, providing high-quality products for the recreational vehicle / caravanning, automotive and marine industries. With over 12,500 team members and a diverse portfolio of best-in-class brands, Lippert™ adopts a team-based business philosophy and has proven that, by putting people first, the possibilities for growth and development are truly endless.
Lippert
52567 Independence Ct.
Elkhart, IN 46514
Email: marcom@lci1.com