Lippert Components Names Mark Boessler Vp of Aftermarket Sales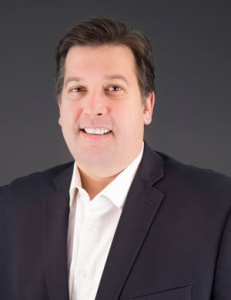 June 29, 2017
Elkhart, Ind. — Lippert Components, Inc. (LCI®) has named Mark Boessler Vice President of Sales of its Aftermarket Division. Boessler's previous role with the company had been Aftermarket Awning Director where he helped develop and grow the Solera® brand of awnings and awning accessories. Before joining LCI, Boessler spent over 20 years in the RV industry including 17 years with Forest River where he oversaw the production and product development of a top five fifth-wheel brand, and three years with Evergreen RV where he served as President and Chief Operating Officer.
Since joining LCI a year-and-a-half ago, Boessler has continually worked with LCI's R&D departments to help develop the Solera line of products as well as aiding the development process to ensure other LCI products were aftermarket ready. In his new role, he will continue to develop great teams as well as position all LCI products in their respective aftermarket channels in every industry that LCI serves.
"Being on the aftermarket side of the business has given me a different perspective on LCI as well as the industries as a whole," said Boessler. "One of my goals when joining LCI over a year ago was to ignite change in the way we develop our products in order to always keep the aftermarket side of the business on the front side of product development." Continued Boessler, "Our long-term success in the aftermarket will always be a combination of great products that help RVers enjoy the mobile lifestyle as well as first class customer service. I am positive that I can help LCI lead the industry in both of those categories."
"Mark has spent the last year-and-a-half really learning our business, talking to our aftermarket customers, and bringing back valuable feedback to our aftermarket division," said Jason Lippert, CEO of LCI. Continued Lippert, "Between his experience in sales, operations and product development, I feel that Mark is the right person to lead this team of exceptional and dedicated people who have helped LCI's aftermarket net sales grow to over $100 million in the last six years. Mark has a tremendous passion for our industry and our people, and we're excited to have him lead the fastest growing division at LCI."
Continued Lippert, "I also want to thank Stephan Lussier for his hard work and dedication to LCI. Stephan is a top level sales talent and will continue to work with our aftermarket division, cultivating new business and growing the LCI brand. Stephan has done a great job growing our aftermarket sales and will continue to be a key player in our future growth efforts."
---
With over 120 manufacturing and distribution facilities located throughout North America and Europe, Lippert™ is a leading, global manufacturer and supplier of highly engineered components and customized solutions dedicated to shaping, growing, and bettering the RV, marine, automotive, commercial vehicle, and building products industries, and their adjacent markets. Lippert also serves a broad array of aftermarket industries, supplying best-in-class products designed to enhance recreational pursuits, both on the road and on the water. From powerful towing technology and automated RV leveling systems, to boating furniture and one-of-a-kind shade solutions — Lippert combines strategic manufacturing capabilities with the power of our winning team culture to deliver unrivaled Customer Service, award-winning Innovation, and premium Products to every industry and person we serve.
Lippert
3501 County Road 6 East
Elkhart, IN 46514
Email: marcom@lci1.com