Lippert Components Promotes Al Snyder to Motorized Sales Manager Further Building Its Dedicated Motorized Sales Team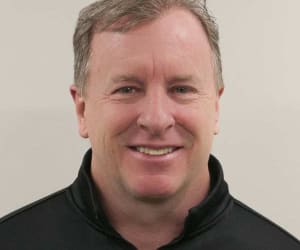 January 1, 0001
ELKHART, Ind. — Lippert Components, Inc. (LCI®) announces that Al Snyder has been promoted to Motorized Sales Manager. Building off of 5 years of management experience at LCI's Plant 45 in Goshen and 36 years in total of RV industry experience, Snyder will work closely with motorhome OEM customers, promoting products, getting product feedback and providing comprehensive product support.
"Over the last two years we have grown our dedicated motorized sales team," said LCI Vice President of RV Sales Andy Murray. "Al will work alongside Motorized Sales Manager Marty McManus to focus on the product needs of motorhome OEMs, a market of increased focus for us."
Snyder accumulated comprehensive product knowledge while working as Assistant General Manager at Plant 45, where several of LCI's motorized products are built. Additionally, his previous 30 years of dedicated motorhome manufacturing experience working for OEMs make him a natural fit for the position.
"Al's teams are consistently very successful, and last year those teams increased the production of slide-out mechanisms significantly," added Murray. "His long-time industry experience, motorhome expertise and commitment to our innovative products make him an excellent addition to our motorized sales team and will allow us to better serve our motorhome OEM customers."
Snyder praised the team spirit at LCI. "I enjoy working with the many excellent teams throughout the Company. Together we can continue to combine our skills and experience to efficiently achieve our goals of company-wide growth."
---
From over 140 manufacturing and distribution facilities located throughout North America, Africa and Europe, Lippert™ supplies a broad array of highly engineered components for the leading manufacturers of recreational vehicles, automobiles, watercraft and prefab homes. It also operates in adjacent markets, including hospitality, transportation, construction and agriculture. Lippert™ serves a wide range of aftermarket segments, providing high-quality products for the recreational vehicle / caravanning, automotive and marine industries. With over 12,500 team members and a diverse portfolio of best-in-class brands, Lippert™ adopts a team-based business philosophy and has proven that, by putting people first, the possibilities for growth and development are truly endless.
Lippert
52567 Independence Ct.
Elkhart, IN 46514
Email: marcom@lci1.com