Lippert Components Promotes Andy Murray to Chief Sales Officer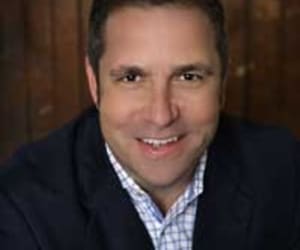 May 18, 2018
Elkhart, Ind. — Lippert Components, Inc. (LCI®), a leading supplier of highly engineered products for the leisure and mobile transportation industries, announced today the promotion of Andy Murray to Chief Sales Officer for the Company.
Murray's previous role with the Company had been Vice President of RV Sales where he provided leadership and direction to the Company's many RV product and RV sales teams. In this new role, Murray will maintain his current responsibilities while working closely with the international RV markets as well as the Company's aftermarkets, marine markets as well as other important leisure and mobile transportation markets.
"We have tremendous leadership in place in all areas of our sales organization, and much like the manufacturing side of our business, our team is driven to continuously improve and find ways to be better than we were yesterday," said Murray. "As we grow, it's important for us to evolve. We must preserve and build on the standard of service and support our customers have come to expect in all the industries we serve. We want to be the bar by which others are measured. We're committed to that vision, and that is our passion."
Since joining LCI 15 years ago, Murray spent his early years on the operational side of the business, working with several of the Company's manufacturing divisions and product development. In 2009, Murray transitioned to sales to implement a strategy for the Company's sales organization, and has served in various sales leadership positions since that time.
For more information, contact marcom@lci1.com
---
From over 140 manufacturing and distribution facilities located throughout North America, Africa and Europe, Lippert™ supplies a broad array of highly engineered components for the leading manufacturers of recreational vehicles, automobiles, watercraft and prefab homes. It also operates in adjacent markets, including hospitality, transportation, construction and agriculture. Lippert™ serves a wide range of aftermarket segments, providing high-quality products for the recreational vehicle / caravanning, automotive and marine industries. With over 12,500 team members and a diverse portfolio of best-in-class brands, Lippert™ adopts a team-based business philosophy and has proven that, by putting people first, the possibilities for growth and development are truly endless.
Lippert
52567 Independence Ct.
Elkhart, IN 46514
Email: marcom@lci1.com