Lippert Components Promotes Brian Hess to Vice President of Innovation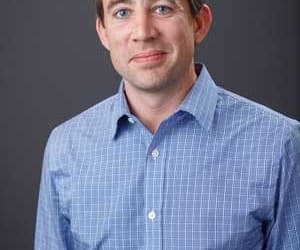 January 16, 2019
Elkhart, Ind. — Lippert Components, Inc. (LCI®) announces today that Brian Hess has been promoted to the role of Vice President of Innovation. In his new role, Hess will work to develop innovative product solutions across all industries the Company serves.
Hess will work with the LCI innovation teams across the Company to influence product innovation for the RV industry as well as the other markets LCI serves, including marine, residential building products, university and hotel accommodations, and other important leisure and mobile transportation markets.
"Product innovation has always been an area of strength for us. With Brian's promotion, we're amplifying our innovation efforts across the entire Company in order to achieve our goal of bringing even more product innovation to our customers on a consistent basis," commented Andy Murray, LCI's Chief Sales Officer. "Brian's education and background, combined with over a decade of experience, make him uniquely qualified for his new role. With the support of our talented innovation teams, we know he will excel and continue to fuel product innovation."
Previously, Hess served as the Company's Director of Sales for the Chassis Division and, most recently, as Director of Sales, Towables. Hess has been with the Company for more than six years and has a strong background within the RV industry.
With the promotion of Hess, the Company plans to take its product innovation to the next level and to identify the key insights and trends that will shape the products of the future.
"I'm very excited to take on this new role at LCI. In order to support our mission of making lives better for the people and industries we serve through the products that we develop, my primary focus will be to create a culture of innovation by ensuring that all team members, suppliers, partners, retail customers, and end users are engaged in the innovation process," stated Hess.
Brian Hess can be reached at bhess@lci1.com
---
With over 120 manufacturing and distribution facilities located throughout North America and EMEA, Lippert is a leading global manufacturer and supplier of highly engineered components and customized solutions dedicated to shaping, growing and bettering the RV, marine, automotive, commercial vehicle and building products industries and their adjacent markets. Lippert also serves a broad array of aftermarket industries, supplying best-in-class products designed to enhance recreational pursuits, both on the road and on the water. From powerful towing technology and automated RV leveling systems to boating furniture and one-of-a-kind shade solutions, Lippert combines strategic manufacturing capabilities with the power of our winning team culture to deliver unrivaled customer service, award-winning innovation, and premium products to every industry and person we serve.
Lippert
52567 Independence Ct.
Elkhart, IN 46514
Email: marcom@lci1.com