Lippert Components Promotes Carl Yoder to General Manager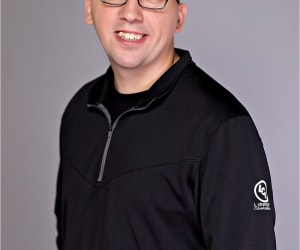 November 9, 2017
Elkhart, Ind. — Lippert Components, Inc. (LCI®) announces the promotion of Carl Yoder to General Manager for the Company's Warehousing Division at Plant 39. Previously, Yoder was Assistant General Manager at LCI Plant 45.
In his new role, Yoder is responsible for managing the receiving, warehousing, and shipping for LCI's Aftermarket Division based in South Bend, Indiana. Yoder will work towards warehousing efficiencies, on-time deliveries, and overall customer satisfaction.
"Carl has shown fantastic dedication to our warehousing operations and a commitment to the team members he leads. I'm excited to see his abilities continue to strengthen and to see him grow even further with the Company," commented Steve Jenkins, Vice President of Operations at LCI.
"I'm excited to get to work with another division of our ever-expanding company. It is a true pleasure to have met so many folks throughout our company and to get to be their teammate," Yoder commented.
Yoder first started with the Company in 2004 working on the operations floor as a Forklift Driver. He was promoted to Plant Manager in 2009, and later to Assistant General Manager. For the last four years, he has spent considerable time between Plant 45 and the Windows Division, focusing his efforts on inventory management for the Company.
---
From over 140 manufacturing and distribution facilities located throughout North America, Africa and Europe, Lippert™ supplies a broad array of highly engineered components for the leading manufacturers of recreational vehicles, automobiles, watercraft and prefab homes. It also operates in adjacent markets, including hospitality, transportation, construction and agriculture. Lippert™ serves a wide range of aftermarket segments, providing high-quality products for the recreational vehicle / caravanning, automotive and marine industries. With over 12,500 team members and a diverse portfolio of best-in-class brands, Lippert™ adopts a team-based business philosophy and has proven that, by putting people first, the possibilities for growth and development are truly endless.
Lippert
52567 Independence Ct.
Elkhart, IN 46514
Email: marcom@lci1.com