Lippert Components Promotes Marcus Montie to General Manager of E Coat Division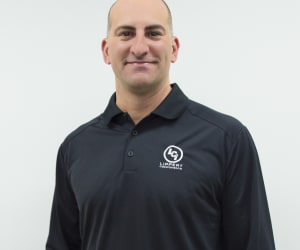 October 11, 2016
Elkhart, Ind. — Lippert Components, Inc. (LCI®) announces today that Marcus Montie has been promoted to General Manager of LCI's Fabrication and E-Coat Division, Plant 72. LCI acquired its E-Coat division from EA Technologies in January 2015.
"We are very excited about having Marcus on our operational team. Plant 72 is one of the more complex plants we have within LCI. Marcus's manufacturing background, work ethic and leadership skills will help him succeed," said Storm Miller, LCI's Regional Operations Manager.
Montie's professional background includes more than 15 years of management in the automotive industry, as well as successfully leading LCI's R&D team for more than two years. He brings vast, international automotive experience in product design and manufacturing equipment. In his new role as General Manager for LCI's Fabrication and E-Coat Division, Montie will lead the paint, CARC, E-Coat, weld and fabrication teams, while building relationships with existing and potential customers to develop product solutions to meet their unique needs.
Montie is looking forward to adding new technology and growing the business with the team at Plant 72. Montie commented, "I am excited for the opportunity to continue the success at Plant 72. We have a unique product and ability with E-Coating and fabrication, and we will continue to leverage strength into new business opportunities."
Montie graduated from Western Michigan with a Bachelor's of Science and went on to earn his MBA from Michigan State University in East Lansing, Michigan.
He can be reached at mmontie@lci1.com
---
From over 140 manufacturing and distribution facilities located throughout North America, Africa and Europe, Lippert™ supplies a broad array of highly engineered components for the leading manufacturers of recreational vehicles, automobiles, watercraft and prefab homes. It also operates in adjacent markets, including hospitality, transportation, construction and agriculture. Lippert™ serves a wide range of aftermarket segments, providing high-quality products for the recreational vehicle / caravanning, automotive and marine industries. With over 12,500 team members and a diverse portfolio of best-in-class brands, Lippert™ adopts a team-based business philosophy and has proven that, by putting people first, the possibilities for growth and development are truly endless.
Lippert
52567 Independence Ct.
Elkhart, IN 46514
Email: marcom@lci1.com