Lippert Components Promotes Mark Boessler to Senior Vice President of Aftermarket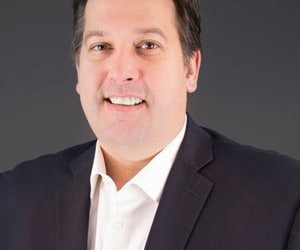 January 30, 2020
Elkhart, Ind. — Lippert Components, Inc. (LCI®) announces today that Mark Boessler has been promoted to the role of Senior Vice President of Aftermarket.
In his new role, Boessler will lead the company's RV and marine aftermarket sales as well as all ecommerce and alternate market channels. He will continue to develop great teams and work to position all LCI products within their respective aftermarket channels. Boessler was previously the company's Vice President of Aftermarket.
"Mark has been an integral part of our organization for many years, and I'm thrilled to see him take on this important role," commented Jason Lippert, LCI's CEO. "His many talents and industry experience will take our aftermarket sales to the next level."
Before joining LCI, Boessler spent over 20 years in the RV industry, including 17 years with Forest River, Inc., where he oversaw the production and product development of a leading fifth-wheel RV brand, and three years with Evergreen Recreational Vehicles, LLC, where he served as President and Chief Operating Officer. Boessler was also LCI's Aftermarket Awning Director, where he helped develop and grow the Solera® brand of awnings and awning accessories.
"I'm very excited to take on this leadership role. The strength of our team has everything to do with the success we've experienced in the aftermarket thus far," said Boessler. "I hope to continue to aggressively pursue new avenues and strategies that will make our aftermarket products and processes even more robust."
Since joining LCI three years ago, Boessler has continually worked with LCI's R&D departments to help develop the Solera brand of awning products. He has also helped support the product development process to ensure other LCI products were aftermarket ready.
"Mark has been a driving force at LCI. We're excited to see him elevate our strategy and continue steady growth in the aftermarket," said Jamie Schnur, LCI's Group President of Aftermarket.
---
From over 140 manufacturing and distribution facilities located throughout North America, Africa and Europe, Lippert™ supplies a broad array of highly engineered components for the leading manufacturers of recreational vehicles, automobiles, watercraft and prefab homes. It also operates in adjacent markets, including hospitality, transportation, construction and agriculture. Lippert™ serves a wide range of aftermarket segments, providing high-quality products for the recreational vehicle / caravanning, automotive and marine industries. With over 12,500 team members and a diverse portfolio of best-in-class brands, Lippert™ adopts a team-based business philosophy and has proven that, by putting people first, the possibilities for growth and development are truly endless.
Lippert
52567 Independence Ct.
Elkhart, IN 46514
Email: marcom@lci1.com