Lippert Components Promotes Mark Woloszyk to Vice President of Technology & Product Development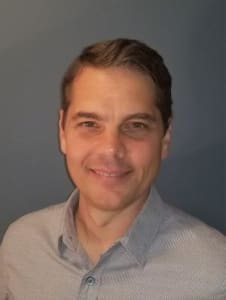 September 11, 2020
Elkhart, Ind. — Lippert Components, Inc. (LCI®) announces today that Mark Woloszyk has been promoted to Vice President of Technology and Product Development.
A graduate of the University of Michigan, Woloszyk has more than 23 years of engineering, product development, and manufacturing experience. In his previous role as General Manager of Lippert Technologies, he oversaw daily operations of Lippert's electronics division. This role involved managing the entire product life cycle including R&D, product design, production, and OEM service support.
"I'm excited to drive new technology initiatives throughout the Lippert organization," stated Woloszyk. "Combining with our Chief Technology Officer, we will be accelerating the pace of innovation to bring new products and solutions to our customers."
In his new role, Woloszyk will be leading the company's electronic and digital product development. He will build and manage teams that will be responsible for the product design and engineering for LCI's electronic controllers, mobile applications, and cloud services for all industries that it services. He will also be overseeing advanced R&D which will introduce new technologies to solve customers' biggest challenges.
"Mark's leadership and expertise will allow LCI to rapidly advance our reach into several new and exciting markets while still ensuring LCI provides unparalleled support to all of our existing customers," commented Rob Ford, Chief Technology Officer. "His unique ability to manage the engineering and product development aspects related to Mobile Apps, Data Platforms, Control Systems, and Advanced Electronics will result in LCI quickly bringing a wide array of creative and transformative products to market throughout the coming years."
Jamie Schnur, Group President of Aftermarket, also commented. He stated, "As Lippert further commits to growing our technology presence in both digital platforms and connectivity, Mark's leadership will be instrumental in delivering world class hardware and software products to our customers and the consumers that use them. The organization is 100% behind Mark and his ability to execute these long-term goals and objectives."
---
With over 120 manufacturing and distribution facilities located throughout North America and Europe, Lippert™ is a leading, global manufacturer and supplier of highly engineered components and customized solutions dedicated to shaping, growing, and bettering the RV, marine, automotive, commercial vehicle, and building products industries, and their adjacent markets. Lippert also serves a broad array of aftermarket industries, supplying best-in-class products designed to enhance recreational pursuits, both on the road and on the water. From powerful towing technology and automated RV leveling systems, to boating furniture and one-of-a-kind shade solutions — Lippert combines strategic manufacturing capabilities with the power of our winning team culture to deliver unrivaled Customer Service, award-winning Innovation, and premium Products to every industry and person we serve.
Lippert
3501 County Road 6 East
Elkhart, IN 46514
Email: marcom@lci1.com