Lippert Components Receives Hero Award From United Way of Elkhart County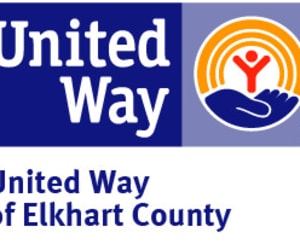 April 25, 2017
Elkhart, Ind. — Lippert Components, Inc. (LCI®) is proud to announce that it's a recipient of the United Way of Elkhart County's Hero Award. The Hero Award recognizes businesses that have made significant contributions to the organization each year.
"The Hero Award is presented to companies who sacrificially give, advocate or volunteer for the greater good of the community. Hero companies exhibit what it means to LIVE UNITED as they join us in fighting for the health, education and financial stability of every person in the community. Through their lofty efforts, lives are changed," commented Bill Reith, President and CEO of United Way of Elkhart County.
In 2016, LCI's Corporate Accounting team participated in the United Way of Elkhart County's annual event The Great Cardboard Boat Race. LCI had four teams compete in the event, crafting boats entirely of cardboard, duct tape and polyurethane, all in an effort to successfully paddle across the pond at the United Way of Elkhart County's headquarters, the LaSalle Bristol building in Elkhart, and raise money for the organization's mission.
"It's important to us that we support the causes our team members are passionately involved in. We're honored to receive United Way's Hero Award," commented Michilah Grimes, LCI's Director of Philanthropic Partnerships.
United Way of Elkhart County began The Great Cardboard Boat Race event eight years ago as a way to launch their fundraising campaign. Over the several months succeeding the race, United Way will raise money through an employee workforce campaign that partners with local companies. The funds raised in Elkhart County stay in the community and are used to advance the common good. United Way's focus is providing services and support for working families in the areas of education, income and health. The annual campaign typically yields about $2 million, thanks to the over 6,000 local donors who are employed in more than 200 local companies.
The award will be presented to LCI on May 4, 2017 at a special United Way luncheon that celebrates the spirit of volunteering. The luncheon will be held at the Lerner Theater in Elkhart.
---
From over 140 manufacturing and distribution facilities located throughout North America, Africa and Europe, Lippert™ supplies a broad array of highly engineered components for the leading manufacturers of recreational vehicles, automobiles, watercraft and prefab homes. It also operates in adjacent markets, including hospitality, transportation, construction and agriculture. Lippert™ serves a wide range of aftermarket segments, providing high-quality products for the recreational vehicle / caravanning, automotive and marine industries. With over 12,500 team members and a diverse portfolio of best-in-class brands, Lippert™ adopts a team-based business philosophy and has proven that, by putting people first, the possibilities for growth and development are truly endless.
Lippert
52567 Independence Ct.
Elkhart, IN 46514
Email: marcom@lci1.com