Lippert Components Signs Multi Year Agreement to Supply Custom School Bus Windows to Blue Bird Corporation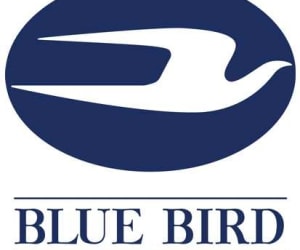 July 29, 2014
ELKHART, Ind. — Lippert Components, Inc. (LCI®) announced today it has signed a multi-year contract to supply custom school bus windows to Blue Bird Corporation, one of the world's leading school bus manufacturers.
"We are thrilled to work with Blue Bird — a company that sincerely listens to its customers and brings them advanced component solutions," said LCI President Scott Mereness. "This new window line we've developed exclusively for Blue Bird has improved durability and is more user friendly."
As a student transportation leader, Blue Bird worked closely with the LCI team to develop an innovative window design that sets new industry standards and provides its customers with a superior solution. "We listened closely to our customers' feedback and partnered with LCI to deliver a targeted, cutting-edge window solution," said Phil Horlock, President and CEO of Blue Bird. "Through significant collaboration, we've developed a best-in-class window complete with a robust frame, an interlocking sash and integrated seals to eliminate dust and moisture infiltration, ergonomic dual-grip latches and best of all, effortless and smooth operation. We are excited about our new industry-leading E-Z Window® and our relationship with LCI."
LCI Vice President of Specialty Sales Andy Pocock expressed excitement about the collaborative effort. "We love the opportunity to develop custom products for companies that really get it. Blue Bird sought to set new standards for window safety, quality and durability. We are delighted to deliver a premium product solution."
---
From over 140 manufacturing and distribution facilities located throughout North America, Africa and Europe, Lippert™ supplies a broad array of highly engineered components for the leading manufacturers of recreational vehicles, automobiles, watercraft and prefab homes. It also operates in adjacent markets, including hospitality, transportation, construction and agriculture. Lippert™ serves a wide range of aftermarket segments, providing high-quality products for the recreational vehicle / caravanning, automotive and marine industries. With over 12,500 team members and a diverse portfolio of best-in-class brands, Lippert™ adopts a team-based business philosophy and has proven that, by putting people first, the possibilities for growth and development are truly endless.
Lippert
52567 Independence Ct.
Elkhart, IN 46514
Email: marcom@lci1.com