Lippert Components Submits Offer to Purchase Lewmar Marine Limited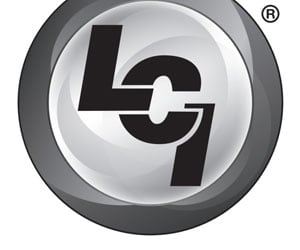 June 12, 2019
LCI Industries (NYSE: LCII) today announced that its wholly-owned subsidiary Lippert Components, Inc. ("LCI"), a supplier of a broad array of highly engineered components for the leading original equipment manufacturers ("OEMs") of leisure vehicles and mobile transportation, and the related aftermarkets of those industries, has reached an agreement with the board of directors of Lewmar Marine Limited ("Lewmar"), a supplier of leisure marine equipment, headquartered in Havant, United Kingdom, on the terms of a recommended cash offer for Lewmar by LCI, pursuant to which LCI would acquire the entire share capital of Lewmar. LCI's offer will be presented to Lewmar's shareholders and, as required by Scottish law, the Scottish Court for approval. Sales of the soon-to-be-acquired business for the twelve months ending December 2018 were approximately £55 million. LCI'S initial cash offer is approximately £33.286 million, or approximately 143.65 pence per share, and allows for additional consideration up to £2.5 million, or approximately 10.79 pence per share. At the time of announcement, LCI has received pledges from Lewmar shareholders representing approximately 80.7% of existing shares to vote in favor of the acquisition. LCI plans to close on the transaction upon approval by the shareholders and Scottish Court.
Founded in 1946, Lewmar has grown to be one of the world's premier suppliers of leisure marine equipment for yachts, sailboats, and powerboats. Lewmar designs, manufactures, and distributes a wide range of components including anchoring systems, hatch and portlight solutions, powered and manual glazing systems, sail control winches and hardware, decking products, and steering systems. Besides their headquarters in the UK, Lewmar also operates a sales and distribution facility in Guilford, Connecticut. The boards of LCI and Lewmar believe that the acquisition would bolster both company's respective end markets, product offerings, manufacturing capabilities, as well as geographic reach, helping to serve customers better.
Peter Tierney, Managing Director of Lewmar, commented, "This is an exciting opportunity for Lewmar and represents the best strategic option for Lewmar and its employees. The acquisition fairly reflects Lewmar's current market position and prospects, and as such, Lewmar Shareholders should be given the opportunity to realize value from this acquisition."
"Lewmar is a highly respected brand within the global leisure marine industry with a strong and well-regarded leadership team," said Jason Falk, VP of Mergers and Acquisitions for LCI. Falk continued, "I have enjoyed getting to know the Lewmar team through the acquisition process and believe that they align with LCI's core values, which is something that we strongly consider when making any acquisition. We believe that the integration of Lewmar will be well organized and will achieve great synergies. Following completion of the acquisition, Peter Tierney will have managerial responsibility for both the Lewmar and Trend UK businesses."
"The marine industry has been a continued target of growth for LCI, and with the acquisition of Lewmar, we are expanding this strategy to a global level," said Jason Lippert, CEO & President of LCI. Continued Lippert, "This is our sixth acquisition within the global leisure marine market, as well as our sixth acquisition in Europe. All of this points to our strategy to be a significant player in the global marine, rail, and caravan markets domestically and in Europe. LCI's capabilities and experience play well into Lewmar's market. I have the utmost trust in Peter to grow and lead this business in Europe. I am really excited to see the positive effect that our combined leadership team will have on our global marine efforts."
---
From over 140 manufacturing and distribution facilities located throughout North America, Africa and Europe, Lippert™ supplies a broad array of highly engineered components for the leading manufacturers of recreational vehicles, automobiles, watercraft and prefab homes. It also operates in adjacent markets, including hospitality, transportation, construction and agriculture. Lippert™ serves a wide range of aftermarket segments, providing high-quality products for the recreational vehicle / caravanning, automotive and marine industries. With over 12,500 team members and a diverse portfolio of best-in-class brands, Lippert™ adopts a team-based business philosophy and has proven that, by putting people first, the possibilities for growth and development are truly endless.
Lippert
52567 Independence Ct.
Elkhart, IN 46514
Email: marcom@lci1.com