Lippert Components Subsidiary Lci Italy Acquires Rail Interior Products Manufacturer Ciesse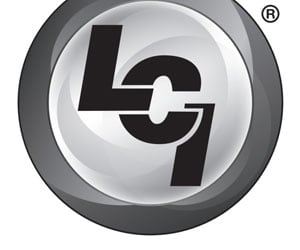 August 30, 2019
Elkhart, Indiana - August 30, 2019 - LCI Industries (NYSE: LCII), which, through its wholly-owned subsidiary, Lippert Components, Inc. ("LCI"), supplies a broad array of highly engineered components for the leading original equipment manufacturers ("OEMs") of leisure vehicles and mobile transportation, and the related aftermarkets of those industries, today announced that its subsidiary, LCI Italy S.r.l. ("LCI"), has acquired Ciesse S.p.A. ("Ciesse"), a supplier of railway interior products and systems, headquartered in Rignano sull'Arno, Italy, effective August 31, 2019 (the "Effective Date"). Ciesse had trailing twelve-month sales of approximately €22.5 million through June 2019. LCI welcomes Ciesse's strong management team to the LCI family and looks forward to better serving its customers with its expanded railway product offerings.
In 2017, LCI acquired Varese, Italy-based manufacturer Sessa Klein S.p.A., expanding the Company's operational capabilities to include highly engineered side window systems for both high speed and commuter rail. Ciesse's expansive railway interior products and systems further expands the Company's complete railway solutions division and will serve to create greater synergies among rail customers.
"The addition of Ciesse's products, leadership, and customer base allows us to continue our growth and pursuit of obtaining a more complete suite of components and solutions for the global rail industries," said Jason Lippert, CEO and President of LCI. Continued Lippert, "As the overseas rail market is beginning to see some real growth, we are enthusiastic about further evolving our railway product offerings and market share in that market. We look forward to the Ciesse leadership team's continued service of existing customers and collaboration with our U.S.-based leadership teams to find new opportunities in the international railway market."
---
From over 140 manufacturing and distribution facilities located throughout North America, Africa and Europe, Lippert™ supplies a broad array of highly engineered components for the leading manufacturers of recreational vehicles, automobiles, watercraft and prefab homes. It also operates in adjacent markets, including hospitality, transportation, construction and agriculture. Lippert™ serves a wide range of aftermarket segments, providing high-quality products for the recreational vehicle / caravanning, automotive and marine industries. With over 12,500 team members and a diverse portfolio of best-in-class brands, Lippert™ adopts a team-based business philosophy and has proven that, by putting people first, the possibilities for growth and development are truly endless.
Lippert
52567 Independence Ct.
Elkhart, IN 46514
Email: marcom@lci1.com