Lippert Components to Host Habitat for Humanity Home Build Contribute Labor and Supplies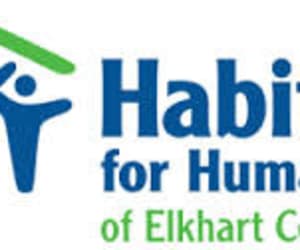 October 21, 2016
Elkhart, Ind. — Lippert Components, Inc. (LCI®) has announced that their Hydraulics/Inwalls/Machining Division at Plant 45C in Goshen, Ind., will host a panel build for Habitat for Humanity of Elkhart County, Inc. on October 28, 2016. In addition to hosting the build, LCI employees will volunteer labor and expertise to complete the home. LCI's monetary donations will provide funding for vital supplies needed for the home such as lumber, windows, doors, sinks and more.
Construction of the home will take place at 8:00 am on Friday, October 28, 2016 at LCI Plant 45C, 3325 Hackberry Drive in Goshen, Ind., where approximately 50 LCI employees will work in two groups, each for a two-hour shift, to complete the construction of the home.
"LCI has created an inspired culture of philanthropy that is truly contagious. Here at Plant 45C, we couldn't be happier to collaborate with Habitat for Humanity and contribute to their mission. Habitat's work provides a lasting and positive impact on our community, and we're proud to support them," commented Nate Bontrager, LCI's Assistant General Manager of Plant 45C.
LCI employees will be led by team leaders, Lee Brown, Richard Furner, Vanessa Borkholder and Tami Freed. The three-bedroom home will be built onsite at LCI's Plant 45C, and will be transferred shortly thereafter to its permanent location on Morehouse Avenue in Elkhart, Indiana.
"Multiple LCI plants and divisions have contributed to this project. This is such a great demonstration of how the entire LCI Team is truly dedicated to our core values, Caring About People, and that certainly includes the entire community. I am very proud that the entire team is coming together to support this effort," said Braden Weldy, LCI's General Manager of Plant 45C.
All media and press are invited to attend the panel build. For more information, please contact marcom@lci1.com
---
From over 140 manufacturing and distribution facilities located throughout North America, Africa and Europe, Lippert™ supplies a broad array of highly engineered components for the leading manufacturers of recreational vehicles, automobiles, watercraft and prefab homes. It also operates in adjacent markets, including hospitality, transportation, construction and agriculture. Lippert™ serves a wide range of aftermarket segments, providing high-quality products for the recreational vehicle / caravanning, automotive and marine industries. With over 12,500 team members and a diverse portfolio of best-in-class brands, Lippert™ adopts a team-based business philosophy and has proven that, by putting people first, the possibilities for growth and development are truly endless.
Lippert
52567 Independence Ct.
Elkhart, IN 46514
Email: marcom@lci1.com