Lippert Components to Host Manufacturing Day Plant Events for Elkhart Goshen Community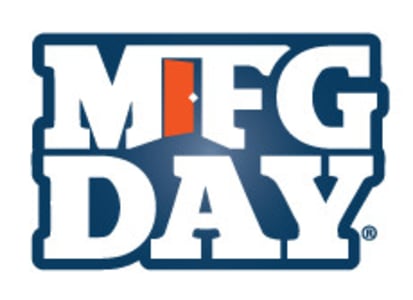 September 28, 2018
Elkhart, Ind. — In celebration of Manufacturing Day 2018, Lippert Components, Inc. (LCI®) announces that it will open its doors from Monday, October 1 through Wednesday, October 10 to more than 450 8th grade students from Pierre Moran, Goshen, Concord, North Side, Northridge, and Fairfield Middle Schools as part of an effort to create positive awareness about today's manufacturing environment and to draw attention to the outstanding opportunities that a career in manufacturing can provide. Planned activities include facility tours at six LCI plant locations, team member success stories, career pathway options for different operations and divisions, product line educational information, safety precautions and product line mock runs with the students.
Manufacturing Day is an annual national event executed at the local level supported by thousands of manufacturers as they host students, teachers, parents, job seekers and other local community members at open houses, plant tours and presentations designed to showcase modern manufacturing technology and careers.
"There is an increasing demand for highly skilled professionals in the manufacturing sector who can design, program and operate technology," said Stephanie Cook, People & Talent Acquisition Leader at LCI. "The average age of a manufacturing team member is 56, and between now and 2020 there will be a definite need for skilled workers who can work within the next generation of manufacturing operations."
All press and news media are invited to attend the Manufacturing Day events. These events are not open to the public. Please contact marcom@lci1.com for more information.
A schedule of LCI's Manufacturing Day events is below:
Monday, October 1
• Plant 91, 9:10am – 11:30am
Tuesday, October 2
• Plant 228W, 9:30am – 11:30am
• Plant 85, 9:20am – 11:40am
• Plant 50, 9:20am – 11:40am
Wednesday, October 3
• Plant 228W, 9:35am – 11:35am
• Plant 85, 9:20am – 11:40am
• Plant 50, 9:20am – 11:40am
Thursday, October 4
• Plant 228W, 9:30am – 11:35am
• Plant 91, 9:25am – 11:45am
• Plant 58, 9:30am – 11:30am
Friday, October 5
• Plant 58, 9:05am – 11:25am
• Plant 85, 9:15am – 11:30am
• Plant 67, 9:05am – 11:25am
Wednesday, October 10
• Plant 50, 9:15am – 11:35am
---
With over 120 manufacturing and distribution facilities located throughout North America and Europe, Lippert™ is a leading, global manufacturer and supplier of highly engineered components and customized solutions dedicated to shaping, growing, and bettering the RV, marine, automotive, commercial vehicle, and building products industries, and their adjacent markets. Lippert also serves a broad array of aftermarket industries, supplying best-in-class products designed to enhance recreational pursuits, both on the road and on the water. From powerful towing technology and automated RV leveling systems, to boating furniture and one-of-a-kind shade solutions — Lippert combines strategic manufacturing capabilities with the power of our winning team culture to deliver unrivaled Customer Service, award-winning Innovation, and premium Products to every industry and person we serve.
Lippert
3501 County Road 6 East
Elkhart, IN 46514
Email: marcom@lci1.com