Lippert Components to Host Press Event to Celebrate the Success of Elkhart Countys Advanced Manufacturing Sector Partnership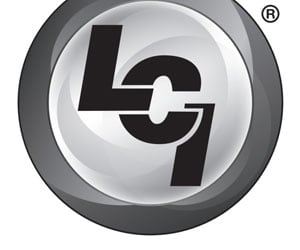 June 22, 2018
Elkhart, Ind. — The Advanced Manufacturing Sector Partnership (AMSP) of Elkhart County was formed one year ago when Elkhart area manufacturers came together with local education leaders to form a partnership. Industry representatives across multiple companies shared their common needs, and K-12, higher education, and adult education providers listened carefully. These industry and education leaders then worked together closely to create a long-term plan.
The effort was supported by the Horizon Education Alliance (HEA), an Elkhart County nonprofit organization focused on community collaboration that leads to educational attainment and economic vitality for our region.
These plans have attracted state and national attention, and investment dollars, too, ranging from Indiana's Department of Workforce Development (DWD), to the U.S. Department of Labor (DOL), and even the private national foundation Lumina. Skill UP Indiana! is DWD's investment into "innovation networks" around the state, with over $9.5 million being awarded to 11 sites. The largest award in the state has been given to the South Bend | Elkhart region. DOL money is being leveraged through a partnership with Labor Institute for Training (LIFT) and their Growing Opportunities in America for Latinos (GOAL) initiative. Then, just last month, the Lumina Foundation designated Elkhart County as an official "Talent Hub" for its efforts, one of only 24 in the entire country. As a designated Talent Hub, Elkhart County is set to receive $275,000 in grant funding over 31 months.
Lippert Components (LCI) has been a key partner for the AMSP. Other industry partners have included Benteler Automotive, GDC, Goshen Stamping, Hoosier Crane, Kem Krest, KIB Electronics, NIBCO, and Robert Weed Corp. Key education partners have included Goshen College, Ivy Tech, and all local K-12 school districts in Elkhart County. Additional partners include local chambers of commerce, economic development organizations, and workforce development agencies.
LCI is the first to pilot one of the new training programs. The Industrial Manufacturing Technician (IMT) DOL apprenticeship program is underway at LCI's Plants 45 and 228W, where about 60 LCI team members are participating. The pilot has enabled the implementation of a bilingual version, the first of its kind in the U.S.
"We're very excited to be a part of this effort, and were looking forward to the great benefits it will provide to the [Elkhart] community's wellness and prosperity. Through education, empowerment, leadership and technical training, the grant funding will help move our industry into the next era." said Scott Mereness, President of Lippert Components.
Brian Wiebe, Executive Director of HEA, added "It's been gratifying to see our county and our region work together in these new ways. The plans that have been developed will help individuals increase their skills and will help companies have the talent they need to continue to succeed."
WHAT: Press Event to celebrate state and national recognition for Elkhart County's Advanced Manufacturing Sector Partnership (AMSP)
WHEN: 10:00-11:00 a.m. EST Thursday, June 28, 2018
WHERE: Lippert Components Marketing & Showroom Facility (Plant 66)
3407 Cooper Drive, Elkhart, IN 46514
**About the Indiana Department of Workforce Development
**DWD serves the worker and the employer to ensure workplace success. DWD is committed to innovating and invigorating Indiana's economic future by providing WorkOne Career Centers, Unemployment Insurance, Labor Market Information, Regional Workforce Strategies and Professional Training. Through these services, DWD is able to develop a premier workforce that enables Indiana employers to flourish and entices businesses from outside our state to relocate to Indiana. DWD administers the JAG program in Indiana.
**About Horizon Education Alliance
**Launched in 2012, Horizon Education Alliance (HEA) is a non-profit organization created by Elkhart County education and business leaders. By engaging individuals from multiple sectors throughout the community, HEA supports the educational success of all residents. In doing so, HEA believes Elkhart County can be a world-class community. HEA engages a model of "innovation through collaboration" by creating and sustaining strong partnerships, identifying and assisting in the implementation of evidence-based practices, and monitoring and evaluating progress toward community-level goals.
About Labor Institute for Training (LIFT)
LIFT is a non-profit organization based in Indiana. Our goal is to advocate for and assist in the development of educational programs that increase and improve individual's employment opportunities. LIFT delivers workshops, training seminars, and technical assistance to support worker centered scenarios and includes services such as Transition Centers, Joint Labor/Management Partnerships, Employee groups, Employers, State and Local Workforce Investment Boards, Workforce Investment Act and other related workforce development service providers.
---
From over 140 manufacturing and distribution facilities located throughout North America, Africa and Europe, Lippert™ supplies a broad array of highly engineered components for the leading manufacturers of recreational vehicles, automobiles, watercraft and prefab homes. It also operates in adjacent markets, including hospitality, transportation, construction and agriculture. Lippert™ serves a wide range of aftermarket segments, providing high-quality products for the recreational vehicle / caravanning, automotive and marine industries. With over 12,500 team members and a diverse portfolio of best-in-class brands, Lippert™ adopts a team-based business philosophy and has proven that, by putting people first, the possibilities for growth and development are truly endless.
Lippert
52567 Independence Ct.
Elkhart, IN 46514
Email: marcom@lci1.com