Lippert Components Will Display New Interior Products Offer Tours During Open House Week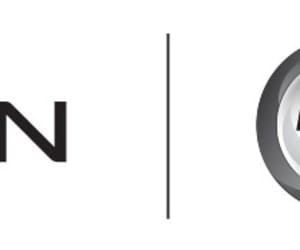 September 19, 2017
Elkhart, Ind. — Lippert Components, Inc. (LCI®) has announced plans to unveil several new interior RV and Furrion-brand electronic products at the 2017 Elkhart RV Open House.
LCI's latest product innovations will be displayed during the 2017 Elkhart RV Open House on a variety of 2018 model units. Interior, kitchen and appliance products on display will include:
• Stainless Steel Sinks – LCI's line of Stainless Steel Sinks are a cost effective alternative to traditional product that has been available to RVers. Utilizing Stainless Steel provides a residential aesthetic and is a prime example of LCI's overall interior products strategy that aims to enhance the styling of interior RV products. LCI's Stainless Steel Sinks will be displayed on 25 percent of 2018 models.
• Stainless Steel Faucets – Boasting a similar design and consistent material use, LCI's Stainless Steel Faucets perfectly complement the line of Stainless Steel Sinks. With modern styling and a residential aesthetic, LCI's Stainless Steel Faucets will be on display in nearly 50 percent of 2018 units on display at the 2017 RV Open House.
• New Denver Mattress® RV Collection Pillow Top Mattresses – Denver Mattress and Lippert Components have updated the RV bedding and mattress collection to include 9" pillow top mattresses featuring a memory foam core. The Denver Mattress RV Collection's newest product line will be displayed on 2018 Forest River Salem and Wildwood models.
• Furrion® Ovens – Furrion's state-of-the-art 17" and 21" ovens feature residential styling and a variety of innovative features. From LED backlit controls to flush mounting for easy installation, Furrion-brand appliances are leading the way in modern RV kitchen appliances. Furrion ovens can be seen on select 2018 Grand Design, Heartland, Cruiser, Highland Ridge, Keystone, Forest River, Dutchmen, Jayco and Crossroads models.
• Furrion® Fireplaces – Furrion's flush-mounted, all glass fireplaces feature a residential aesthetic and are available in three different sizes including 30", 34", and 40" widths. Electronically-operated, Furrion's fireplaces feature 5100 BTU and remote operation. View Furrion's fireplaces on 2018 Forest River Cherokee, Vengeance, Sabre, Artic Wolf, Salem and Wildwood models as well as 2018 Keystone High Country, 2018 Jayco Jay Flights and Eagles, and on Grand Design's Reflection and Dutchmen's Atlas models.
LCI has also announced plans to offer tours at three of LCI's facilities during Open House week, September 18 – 22. To schedule a tour, please contact your LCI Aftermarket Sales Representative or email aftermarketsales@lci1.com for the opportunity to learn more about our Company, our products, our training, and our customer support. Details regarding the three tour locations can be found at the end of this release.
1. Marketing & Design Center/Product Showroom – Located at 3407 Cooper Drive in Elkhart, IN. This impressive showroom is located just a block behind our Corporate office off of CR 6, between the Thor and Forest River displays. See all of the new and exciting OEM and Aftermarket products displayed in a 2,500 sq. ft. Design Showroom. From 8:00am – 10:00am each day of open house we will serve breakfast and coffee and give tours of this state-of-the-art facility. See new and exciting leveling products, our new Flow Max line of fresh water pumps and galley accessories, our Solera Universal awnings and accessories, and the new SolidStep, just to name a few.
2. Technical Training Center – Located at 408 S. Byrkit in Mishawaka, IN and only about 15 minutes from the main Open House displays. This facility will show you and your team the investment we are making into training dealers across North America. In 2017 alone we will train over 5,000 dealer technicians, both in-house and regionally around the country. Join us for a tour of our new training facility, speak with our technical training group, explore the tools that are available to your dealership and find out how to get your service team on the schedule. The Training Center will be open Monday through Thursday of Open House week from 8:00am to 4:00pm.
3. Aftermarket Customer Support and Distribution Center – Located near South Bend International Airport at 1902 W. Sample Street in South Bend, IN and about 30 minutes from the main Open House displays. This 537,000 sq. ft. facility is the hub of our Aftermarket business and houses a state-of-the-art Call Center, our Customer Service Teams, Sales, Warranty, Technical Publications, Aftermarket Management Teams, and our Distribution Center for all of our Aftermarket activities. This is a great tour that will give you the opportunity to not only see the resources we have to support your dealership and customers but also the investment we are making to help ensure a positive customer experience. Tours will be available Monday through Thursday of Open House week from 8:00am – 4:00pm.
---
From over 140 manufacturing and distribution facilities located throughout North America, Africa and Europe, Lippert™ supplies a broad array of highly engineered components for the leading manufacturers of recreational vehicles, automobiles, watercraft and prefab homes. It also operates in adjacent markets, including hospitality, transportation, construction and agriculture. Lippert™ serves a wide range of aftermarket segments, providing high-quality products for the recreational vehicle / caravanning, automotive and marine industries. With over 12,500 team members and a diverse portfolio of best-in-class brands, Lippert™ adopts a team-based business philosophy and has proven that, by putting people first, the possibilities for growth and development are truly endless.
Lippert
52567 Independence Ct.
Elkhart, IN 46514
Email: marcom@lci1.com