Lippert Joins Industry Partners to Launch First Large-Scale Volunteer Event
May 12, 2022
Elkhart, Ind. – Lippert Components, Inc. (Lippert™), along with several RV manufacturers, teamed up with the RV Industry Association (RVIA), the leading trade voice for the RV industry, representing 450 manufacturers, component, and aftermarket suppliers, to host a park restoration event at Potato Creek State Park in North Liberty, Indiana. Nearly 400 volunteers from across the industry gathered on Wednesday to take part in projects ranging from landscaping and trail clean-up to building a stage and benches for an education presentation area, and replacing a bridge at the fish-cleaning station.
The event marks the first of its kind for an industry that is known for the volunteerism and community service priorities from individual companies, but this is the first large-scale volunteer event to bring people together from across the entire RV industry. The project was led by the RVIA's Emerging Leaders Coalition, a group comprised of RV representatives from across the industry. The coalition was recently formed to maintain and strengthen the RV industry's rich legacy and culture of unity that has been built over decades.
"It was overwhelming to see the incredible support from so many manufacturers, especially on a 90-degree day. It, once again, shows how passionate and committed the industry is to enhancing our communities and promoting the outdoor lifestyle. We look forward to building upon the success of the park event and making an even bigger impact in the future," said Michilah Grimes, Director of Corporate and Community Impact at Lippert and Coalition member.
"I want to express my deepest thanks to the over 30 companies and nearly 400 volunteers who came out to support the launch of the RVIA park initiative. Without the effort, time, and enthusiasm from all of our partners, we would not have been able to accomplish such significant improvements at Potato Creek. It never ceases to amaze me our industry's ability to come together and get things done," said Mike Gaeddert, General Manager at Coachmen RV and Coalition member.
"With Americans interest in the outdoors being stronger than ever and consumers flocking towards camping and RVing experiences, our impact as an industry continues to grow," said Samantha Rocci, the Coalition Lead for the RV Industry Association. "It's more important than ever that the RV industry comes together to establish and grow significant personal and professional relationships that will bring fresh perspective and ambition to current and future issues facing the industry. Our work this week at Potato Creek is just the first of many ways this group will improve not only the RV industry, but the experience of many RV consumers."
"What the Emerging Leaders Coalition has accomplished in such a short time is very impressive," said RV Industry Association President & CEO Craig Kirby. "This group of leaders are very clear in their desire to make a difference not only in our industry, but for the wider outdoor recreation consumers who frequent our state and national parks. Their passion and drive to improve parks for RVers across the country speaks volumes about the future of our great industry."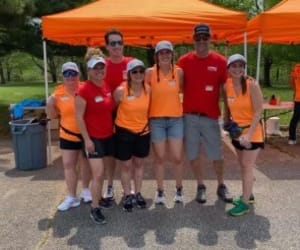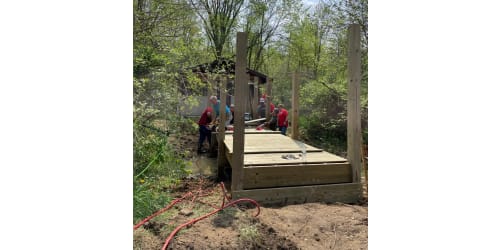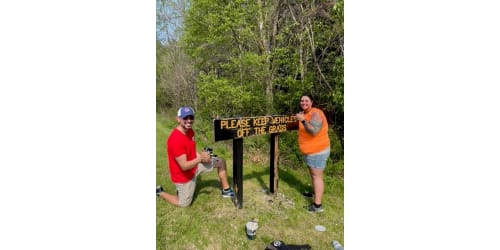 ---
From over 140 manufacturing and distribution facilities located throughout North America, Africa and Europe, Lippert™ supplies a broad array of highly engineered components for the leading manufacturers of recreational vehicles, automobiles, watercraft and prefab homes. It also operates in adjacent markets, including hospitality, transportation, construction and agriculture. Lippert™ serves a wide range of aftermarket segments, providing high-quality products for the recreational vehicle / caravanning, automotive and marine industries. With over 12,500 team members and a diverse portfolio of best-in-class brands, Lippert™ adopts a team-based business philosophy and has proven that, by putting people first, the possibilities for growth and development are truly endless.
Lippert
52567 Independence Ct.
Elkhart, IN 46514
Email: marcom@lci1.com