Lippert Names Kemas Ohale Vice President of Global Information Security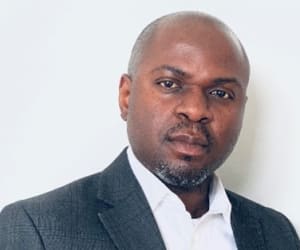 November 21, 2022
Elkhart, Ind. – Lippert Components, Inc. (Lippert™), a supplier of a broad array of highly engineered components for the leading original equipment manufacturers ("OEMs") in the recreation and transportation product markets, and the related aftermarkets of those industries, announces today that Kemas Ohale has been named Vice President of Global Information Security. In this role, Ohale leads Lippert's information security, privacy, assurance, governance, risk and compliance programs across the globe as our digital assets continue to evolve into the future. He serves as an executive member of the office of the Global Chief Information Officer organization.
Ohale brings a combined 25 years of experience in Information Technology and Security to Lippert. Prior to joining our organization, Ohale led the formation and implementation of a global information security operations program for a global manufacturing automation company with 25,000+ employees in over 80 countries and $10B in revenue. Additionally, he has held senior IT leadership roles in Healthcare and Financial Services. Ohale currently serves on the boards of Cybersafe Foundation and Clymb Technologies. He graduated with a degree in Business from City University of New York, and he is a CISSP (Certified Information Systems Security Professional).
"I am truly humbled and excited to join Lippert. The culture of the organization, which is deeply rooted with a people-first mindset, is highly commendable. From Jason Lippert to all the leaders across the globe, employee wellbeing is top of mind for the organization. Leadership is given the discretion to do what is right by their teams. The organization gives back over 100,000 service hours every year to charity. These and much more empowered me to join Lippert. I am looking forward to serving the organization, our shareholders, our wonderful global information security teams and our industry," says Ohale.
"We are excited for Kemas to be joining the team and are looking forward to his contributions to further enhance the cyber security of our teammates, customers and the industries we serve. As Lippert continues to leverage technology to fuel growth and innovation, cyber security will continue to be more important than ever. Kemas' leadership and experience position him to continue to build upon the incredible work done by his predecessor," says Vince Doepker, Global CIO at Lippert.
Kemas and his family reside in Central Indiana.
---
From over 140 manufacturing and distribution facilities located throughout North America, Africa and Europe, Lippert™ supplies a broad array of highly engineered components for the leading manufacturers of recreational vehicles, automobiles, watercraft and prefab homes. It also operates in adjacent markets, including hospitality, transportation, construction and agriculture. Lippert™ serves a wide range of aftermarket segments, providing high-quality products for the recreational vehicle / caravanning, automotive and marine industries. With over 12,500 team members and a diverse portfolio of best-in-class brands, Lippert™ adopts a team-based business philosophy and has proven that, by putting people first, the possibilities for growth and development are truly endless.
Lippert
52567 Independence Ct.
Elkhart, IN 46514
Email: marcom@lci1.com