Lippert Names Sundar Ananthasivan Senior Vice President of Aftermarket Engineering and Product Development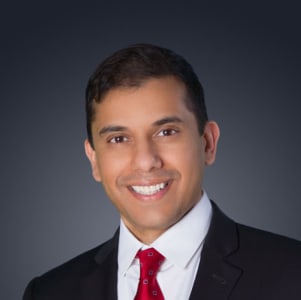 May 23, 2022
Elkhart, Ind. — (Lippert™), a supplier of a broad array of highly engineered components for the leading original equipment manufacturers ("OEMs") in the recreation and transportation product markets, and the related aftermarkets of those industries, is pleased to welcome Sundar Ananthasivan as Senior Vice President of Aftermarket Engineering and Product Development, based in Eau Claire, Wisconsin. He will be leading engineering technology, product development, and innovation.
Ananthasivan draws from more than 20 years of experience, bringing a passion for creating and evolving teams, developing products, facilitating continuous improvement, and driving innovation in a global marketplace. He most recently worked as a Vice President of Engineering and Product Management, leading a multi-site team, responsible for delivering highly complex window and curtain wall systems. He has other past leadership experience as a Global Structural and Mechanisms Engineer, and as a Design Analysis and Reliability Manager.
Ananthasivan is the author of the book "Leadership Perspectives" which speaks to his Purpose- People- Process- Product- Portability (5P) approach on leadership growth. He holds two patents and has published three technical papers in peer-reviewed technical journals, plus numerous internal product and simulation papers in various industries. He is a member of the Product Development Management Association and actively participated in supporting local innovation ecosystems including initiatives with the University of Wisconsin Milwaukee.
Ananthasivan earned an MBA focused on strategy and innovation from Indiana University, and a Master of Engineering from the University of Cincinnati. His undergraduate work was at Bangalore University in India, where he received a Bachelor of Science in Mechanical Engineering. He is deeply passionate about giving back to the community and is actively involved with the Best Buddies organization. He looks forward to serving the community more as he settles in his role here with Lippert team.
"We are very excited to have Sundar join our executive team," said Jamie Schnur, President of Aftermarket & Technology. "He brings over 20 years of engineering, product development, and innovation expertise to Lippert from several global industries. His energy and passion for leadership aligns with our core values and will serve us well as we focus on our mission to be a force for good. I look forward to the impact Sundar will make with our people, processes, products, and business strategies as we drive organic growth in the aftermarket."
---
With over 120 manufacturing and distribution facilities located throughout North America and Europe, Lippert™ is a leading, global manufacturer and supplier of highly engineered components and customized solutions dedicated to shaping, growing, and bettering the RV, marine, automotive, commercial vehicle, and building products industries, and their adjacent markets. Lippert also serves a broad array of aftermarket industries, supplying best-in-class products designed to enhance recreational pursuits, both on the road and on the water. From powerful towing technology and automated RV leveling systems, to boating furniture and one-of-a-kind shade solutions — Lippert combines strategic manufacturing capabilities with the power of our winning team culture to deliver unrivaled Customer Service, award-winning Innovation, and premium Products to every industry and person we serve.
Lippert
3501 County Road 6 East
Elkhart, IN 46514
Email: marcom@lci1.com