Lippert Promotes Erick Click to Vice President of Environmental Health & Safety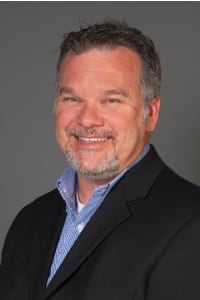 March 3, 2021
Elkhart, Ind. — Lippert Components, Inc. (Lippert™) announces today that Erick Click has been promoted to Vice President of Environmental Health and Safety. Previously, he held the position of Director of EHS. In his new role, he will be leading environmental health and safety functions across the enterprise, working with the operations teams and the EHS team to provide a safe and healthy working environment for Lippert team members.
Click has 26 years of environmental health and safety experience, 23 of which have been in manufacturing EHS. He has been working at Lippert since 2010 and has had a number of accomplishments during that time, including dramatically improving Lippert's safety record in the last ten years, particularly within the last five. He is planning to continually improve and find additional opportunities to produce a safer working environment by reducing risk in processes and modifying behaviors of Lippert team members. He plans to use those improvements to help drive Lippert to a best-in-class environmental health and safety performance.
"Although we have had some incredible accomplishments and improvements over the last several years, the momentum does not stop here," Click stated. "We want to continuously strive to do better and fulfill our long-term vision of producing a working environment that is as free of risks and hazards as possible. We can only do that by engaging our team members to be a part of the process."
Click and Ryan Smith, Group President of North America, have very similar goals in mind regarding the future of Lippert's EHS efforts. "Leading the industry regarding environmental health and safety is the overarching objective," Smith stated. "We want to be the company that sets the standard for our industries, and I'm thankful that we have a professional like Erick leading our EHS teams. With his proven leadership skills and expertise, our teams will learn and grow to become exactly what is needed to set the standard."
Click continued, "Efficiency is the name of the game here, and we have to adopt the mindset that we can. We can produce RV components, be profitable, and do it safely all at the same time. I am looking forward to building deeper relationships with our operations team that not only improve processes and safety-related behaviors, but also continue to drive the business as a force of good. I am confident that we will leave our footprint on the industry as we all work together to produce a safe working environment that embodies our core values."
---
From over 140 manufacturing and distribution facilities located throughout North America, Africa and Europe, Lippert™ supplies a broad array of highly engineered components for the leading manufacturers of recreational vehicles and prefab homes. It also operates in adjacent markets, including marine, bus, industrial vehicles and trains. Lippert™ also serves a wide range of aftermarket segments, providing high quality products for the caravanning, automotive and marine industries. With over 15,000 team members, and a diverse portfolio of best-in-class brands, Lippert™ adopts a team-based business philosophy and has proven that, by putting people first, the possibilities for growth and development are truly endless.
Lippert
52567 Independence Ct.
Elkhart, IN 46514
Email: marcom@lci1.com