Lippert Promotes Greg Moeller to Vice President of Sales: Building Products; Chad Novak to Vice President of Sales: Transportation Products
March 31, 2022
Elkhart, Ind. – Lippert Components, Inc. (Lippert™), a supplier of a broad array of highly engineered components for the leading original equipment manufacturers ("OEMs") in the recreation and transportation product markets, and the related aftermarkets of those industries, announces today that Greg Moeller has been promoted to Vice President of Sales: Building Products, and Chad Novak has been promoted to Vice President of Sales: Transportation Products.
"Both Greg and Chad have done an incredible job leading their teams through the challenges of the last two years," stated Andrew Pocock, Executive Vice President of Building & Transportation Products.
"They are great examples of servant leaders, embodying the Lippert culture and focusing on the development of our teams. We are excited for them to take on these new responsibilities and continue to lead us on an accelerated growth path for the future."
Moeller has a bachelor's degree in economics and a master's degree in business administration, and he spent 12 years in management in the personal banking and mortgage industry before joining Lippert. He joined the Lippert team in 2013 as a Sales Manager and was later promoted to Sales Director of Building Products in 2016. In his new role, he will be leading the Building Product Sales team and will work closely with the Building Product Operations team to promote new growth and provide superior service to current customers.
"Building Products has hardworking, incredibly talented individuals in Operations, Engineering, Purchasing, Accounting, Leadership Development, Human Resources, and other members of the Sales team, all under the top-notch Executive Management team of Lippert," Moeller stated. "We serve some of the best customers across the country. I love being on this team and look forward to assisting in its success!"
Moeller resides in Middlebury, Indiana, with his wife of 20 years, Jennifer, along with his 17-year-old son and 13-year-old daughter.
Novak has a bachelor's degree in management with a minor in communication, and he has been involved in the business field for the past 24 years – 15 of which have been spent in sales leadership roles. Before joining the Lippert team, he was the Vice President of the Transportation Business Unit at Hickory Springs. He came to Lippert in January of 2018 and went through extensive operations training to become a Business Development Manager and was later promoted to Director of Sales. In his new role, he will lead customer negotiations for long term agreements, work on setting strategies for the Transportation Products Group Sales and Marketing teams, and will work with the Engineering and Operations teams to serve and deliver top-quality products and services to Lippert customers.
"I am honored for the opportunity to continue to work with and learn from such an amazing group of people while continuing to grow our transportation business," Novak stated. "We have really developed our Sales team and added great resources to be able to serve our customers better, and I am eager to continue to help our team members mature into future leaders. We're a new division for Lippert, and I'm excited because we're receiving tremendous support from leaders who realize the potential for growth and diversification in our market. It's incredible to have the executive team of such a large, multifaceted company supporting our division and providing us with resources to grow with our customer base. I am extremely grateful for this opportunity and am thrilled to see the new heights we can reach!"
Novak resides in Uniontown, Ohio, with his three children: 14-year-old Zachary and 11-year-old twins Maggie and Andrew. He has a passion for personal development and has year-round youth coaching positions in football, basketball, and baseball. He also enjoys volunteering at his church and assisting with the church's business planning.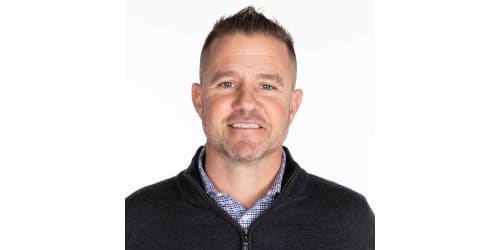 ---
With over 120 manufacturing and distribution facilities located throughout North America and EMEA, Lippert is a leading global manufacturer and supplier of highly engineered components and customized solutions dedicated to shaping, growing and bettering the RV, marine, automotive, commercial vehicle and building products industries and their adjacent markets. Lippert also serves a broad array of aftermarket industries, supplying best-in-class products designed to enhance recreational pursuits, both on the road and on the water. From powerful towing technology and automated RV leveling systems to boating furniture and one-of-a-kind shade solutions, Lippert combines strategic manufacturing capabilities with the power of our winning team culture to deliver unrivaled customer service, award-winning innovation, and premium products to every industry and person we serve.
Lippert
52567 Independence Ct.
Elkhart, IN 46514
Email: marcom@lci1.com